Preserve your rhubarb crop with this delicious orange rhubarb chutney recipe! This chutney recipe is full of flavor and is so easy!
You will enjoy the yummy flavors of orange and rhubarb paired with tangy vinegar. Brown sugar sweetens this recipe and helps it set into a caramelized sweet and sour condiment!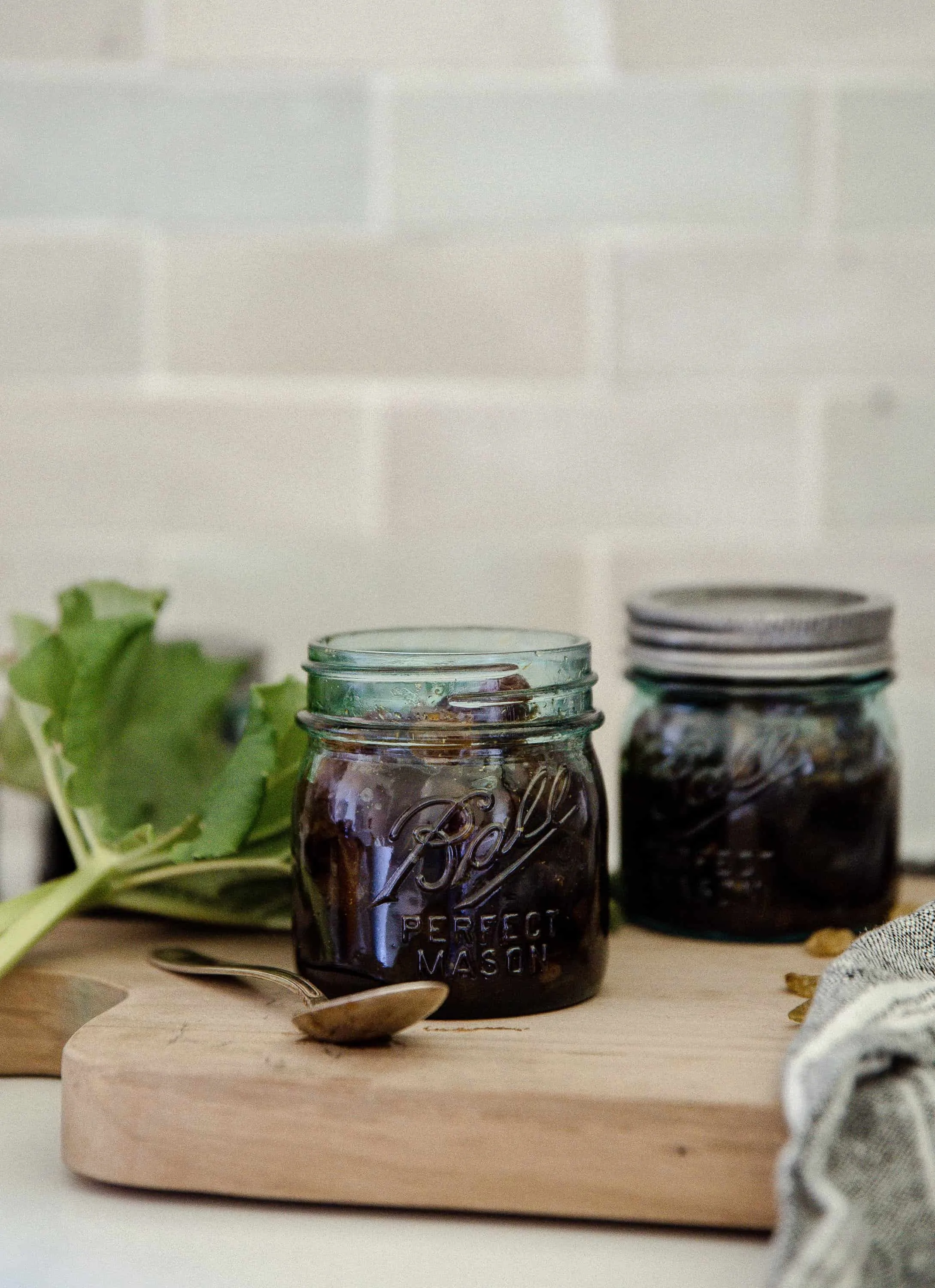 Orange Rhubarb Chutney
So let's dig into this delicious orange rhubarb chutney recipe, I think you're going to love it!
It never fails that rhubarb is the first plant ready for me to harvest from the garden. Of course, strawberry rhubarb classics are a favorite, but this year I decided to get creative and try my hand at orange rhubarb chutney.
I absolutely love chutney recipes! They seem to be the cauliflower of preserved food. You see, chutney is good with pretty much everything and takes on unexpected flavors when paired with different food.
Chutney on ice cream? Yep, it's delicious. Chutney on a hot dog? Oh, yes!! Chutney with BBQ pork chops? You will love it! Chutney really goes well with almost anything you pair it with.
So when I saw this orange rhubarb chutney recipe, I knew it would be the perfect way to use up some of the rhubarb from my garden.
The combination of apple cider vinegar, brown sugar, and rhubarb is so delicious! I couldn't help but test a few bites before jarring it all up, and I can tell you with certainty: you will LOVE this recipe!
I have enjoyed it simply spread over toast, but it would be absolutely delicious with goat cheese and crackers! Or try using it as a condiment at your next BBQ!
Ps: If you love strawberries, you'll LOVE this yummy strawberry muffin recipe!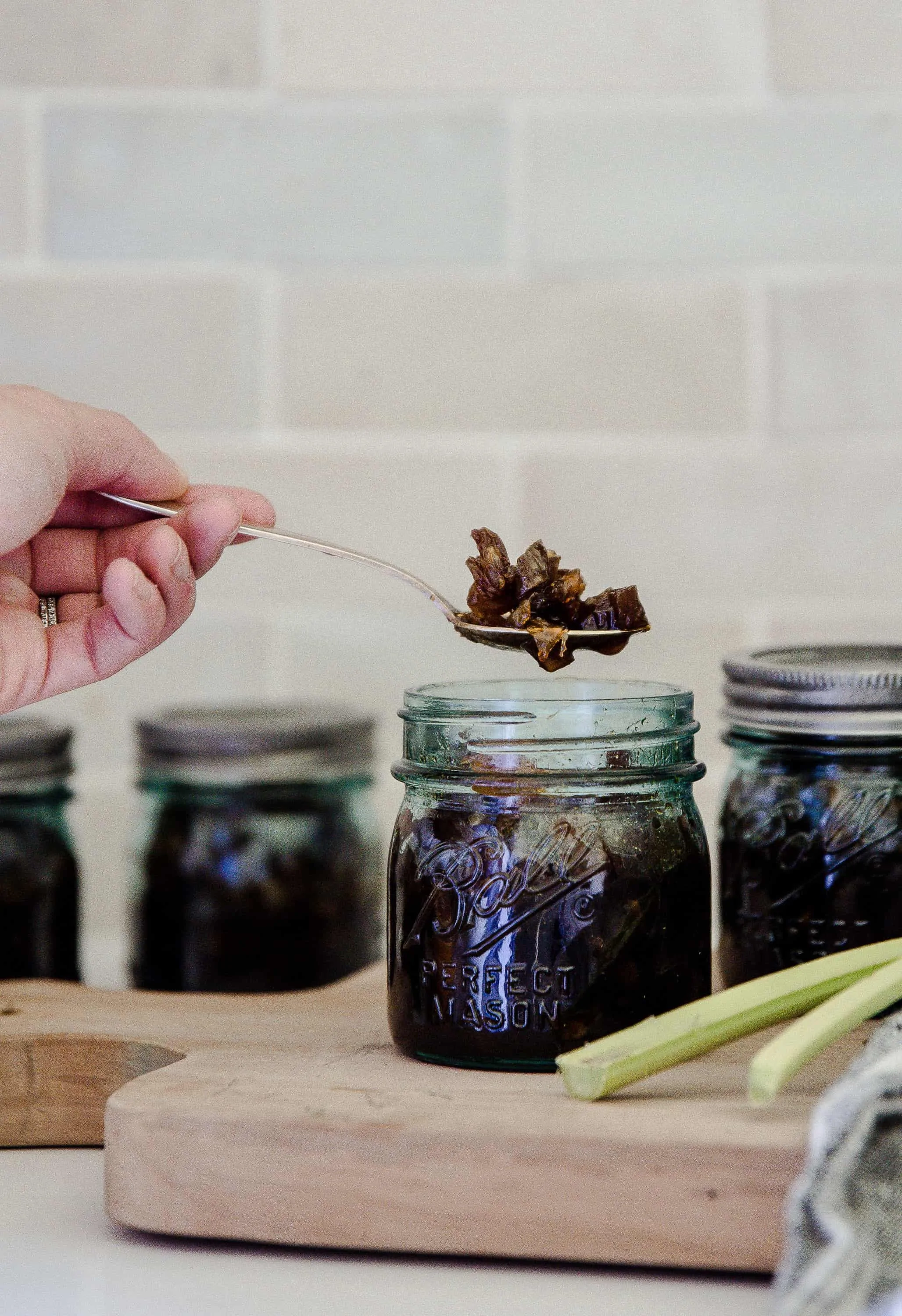 Tips for Making Orange Rhubarb Chutney
Prep your ingredients ahead of time.I measured, sliced, and juiced all of my ingredients ahead of time. This made putting together the chutney a breeze!
Get a rich flavor with dark brown sugar.I used dark brown sugar for a deep color and flavor!
Make sure to use fresh ingredients.It's worth it to use fresh, ripe oranges for their flavorful zest and juice.
Try golden raisins.I love the color and sweet flavor of golden raisins, which add a nice twist to this recipe.
Use fresh spices.If your spices are older than 1 year, you may want to invest in some fresh spices. Using fresh spices will produce flavorful and delicious results! Ball® Pickling Spices add a slight kick with chili pepper and ginger!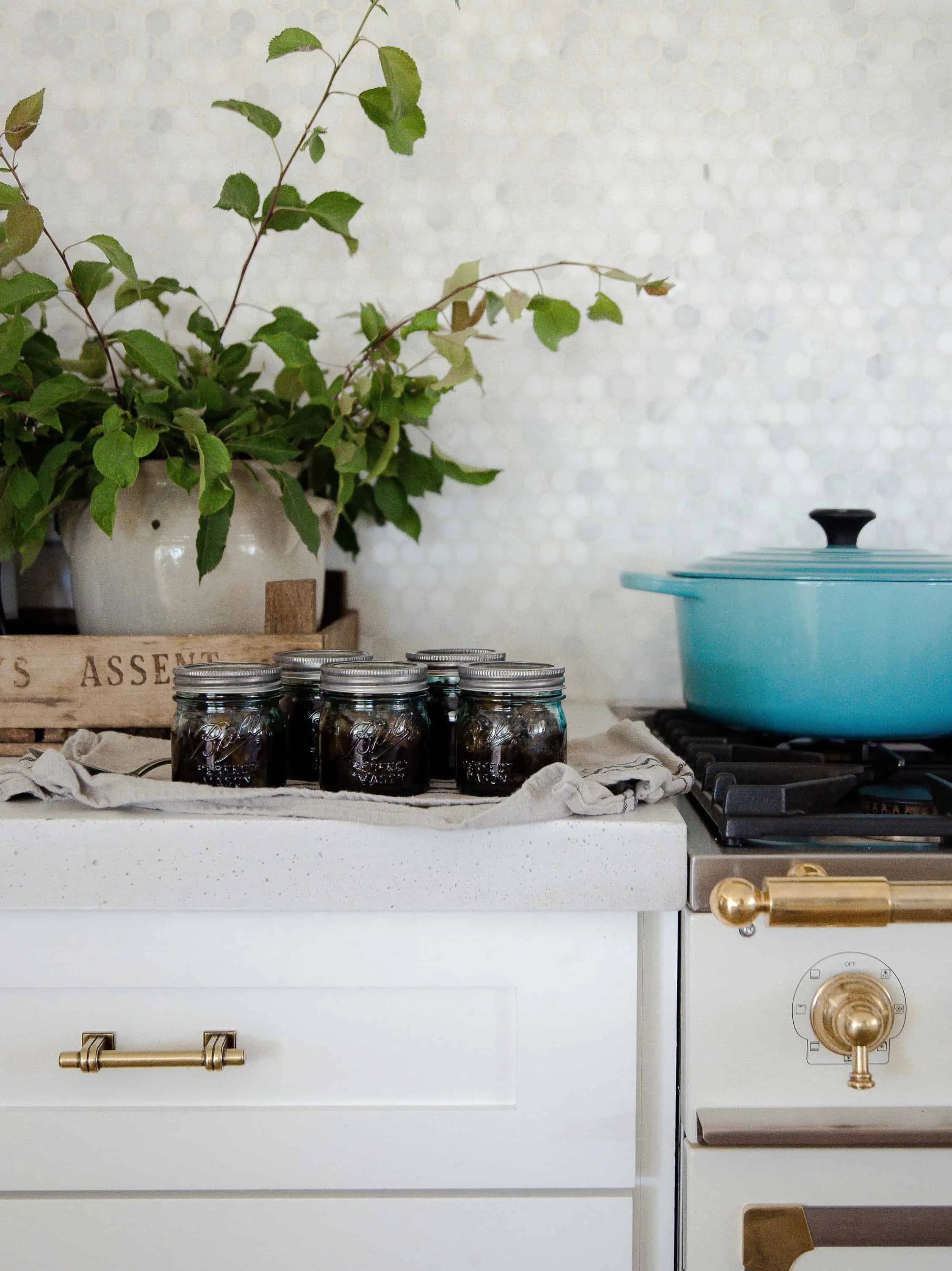 ---
DOWNLOAD THE HOME CANNING TIPS FREE PRINTABLE
Preserve safely at home with these easy tips! Click here to print.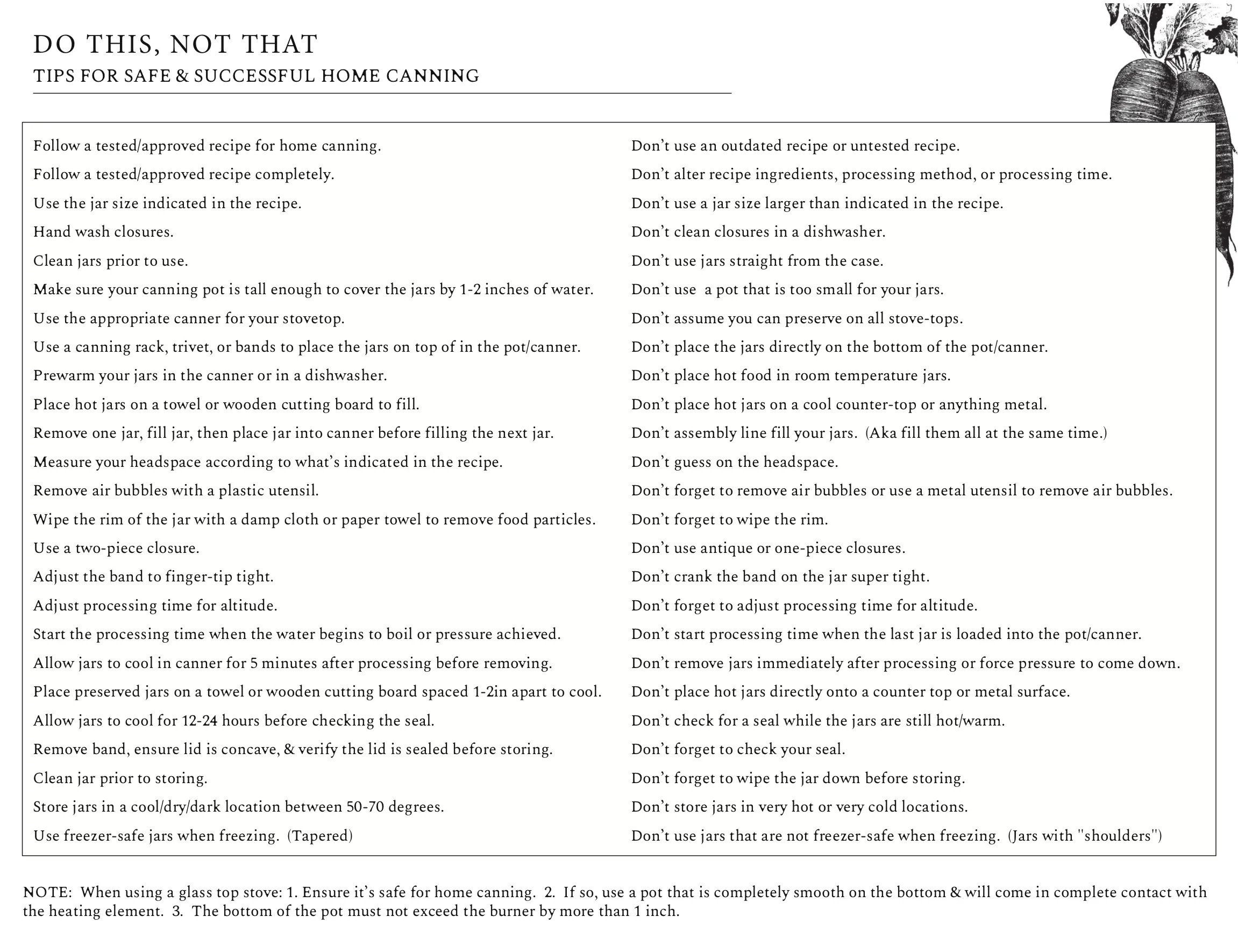 ---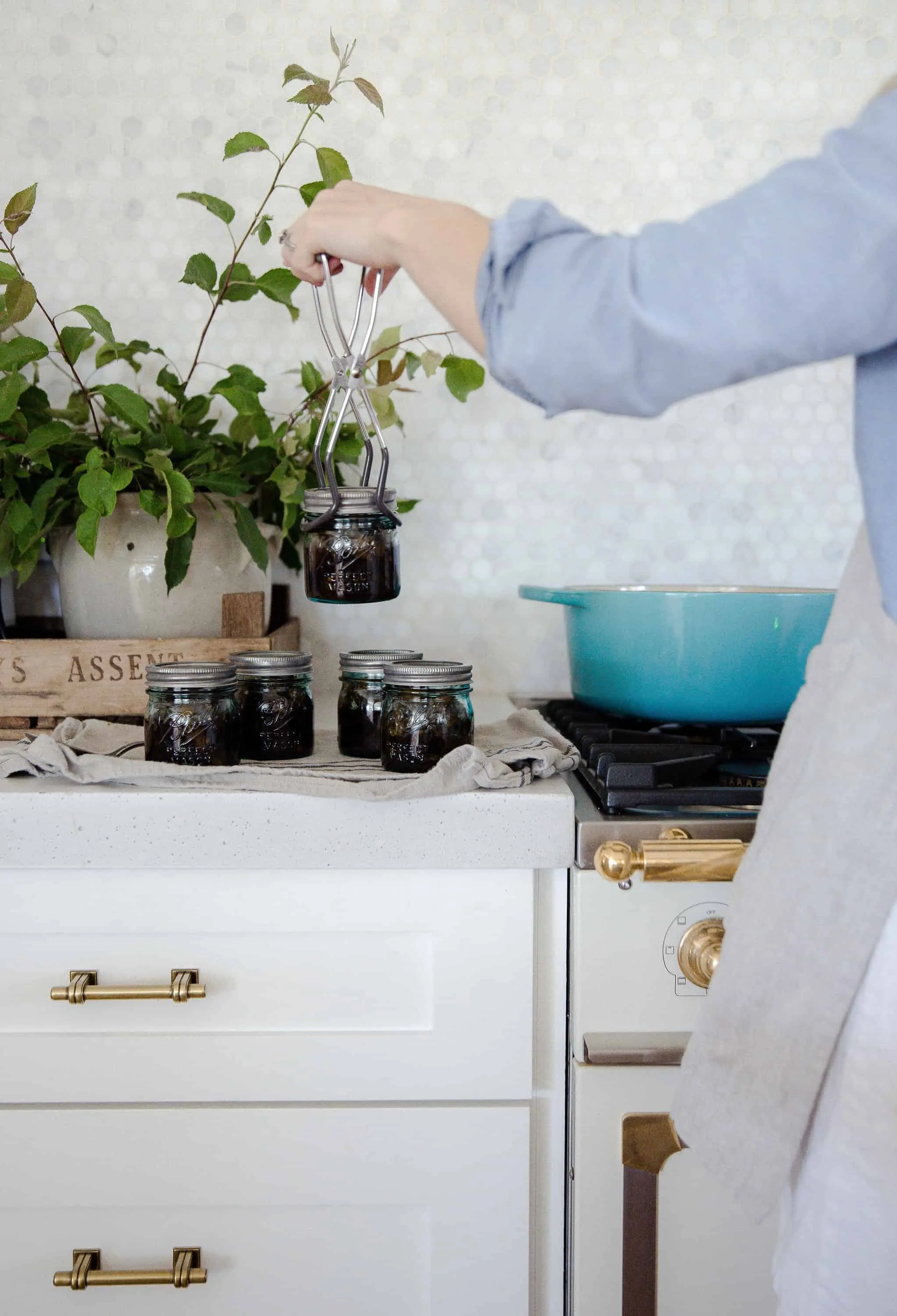 Whether you're a canning expert, or just getting started with preserving, you will love how easy, yet complex in flavor this recipe is! Instead of sticking with jams and jellies, try making chutney this year too!
One of the best parts of canning and preserving is the ability to try new flavors and extend the life of my garden. I love being able to enjoy the freshness of my garden in the winter months. A reminder that winter doesn't last forever, and warmer days are ahead!
Canning is also such an easy gift idea! There's something so wonderful about being able to gift a part of your garden to neighbors and friends! Plus, it's cost effective, which I'll take any day!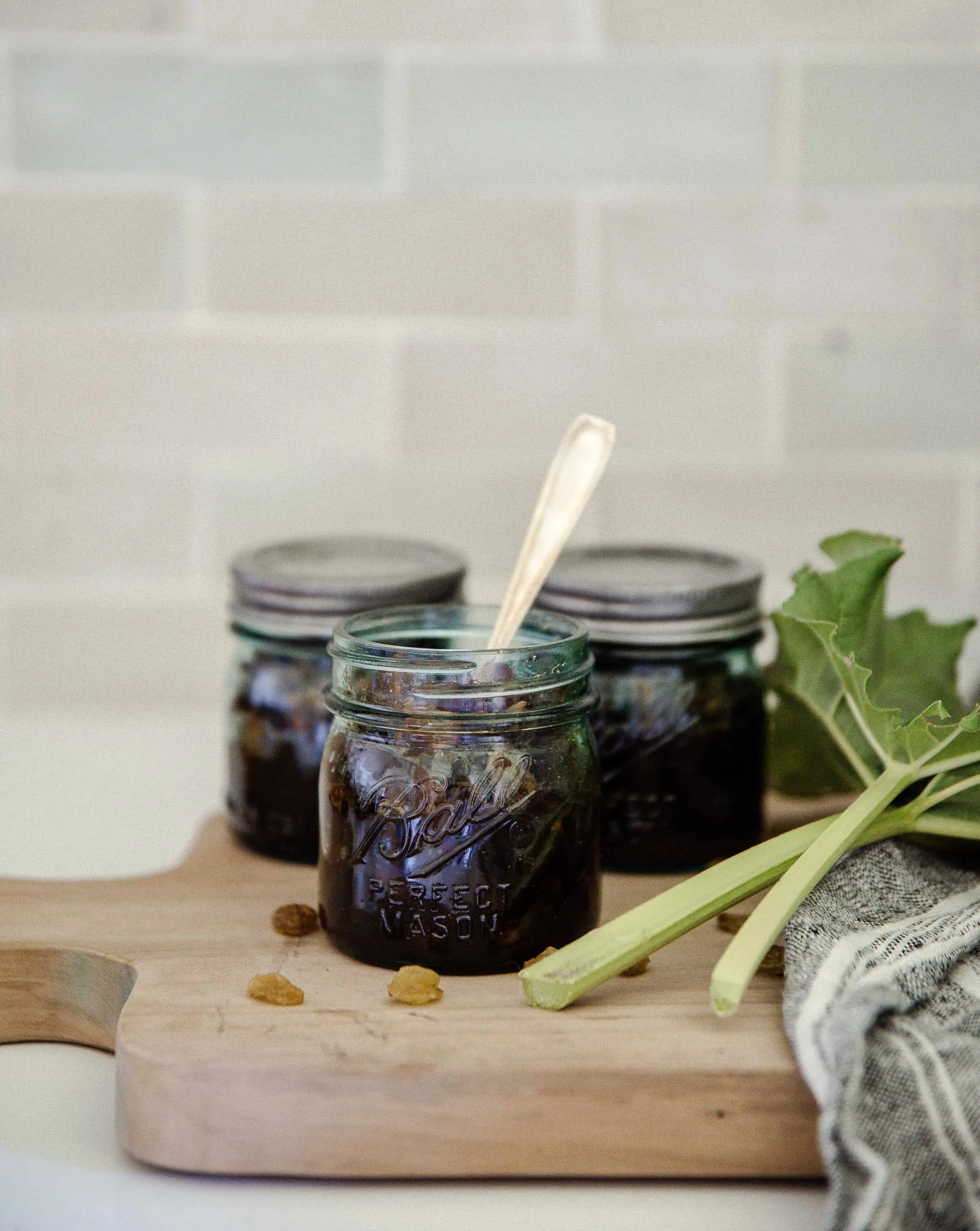 The Recipe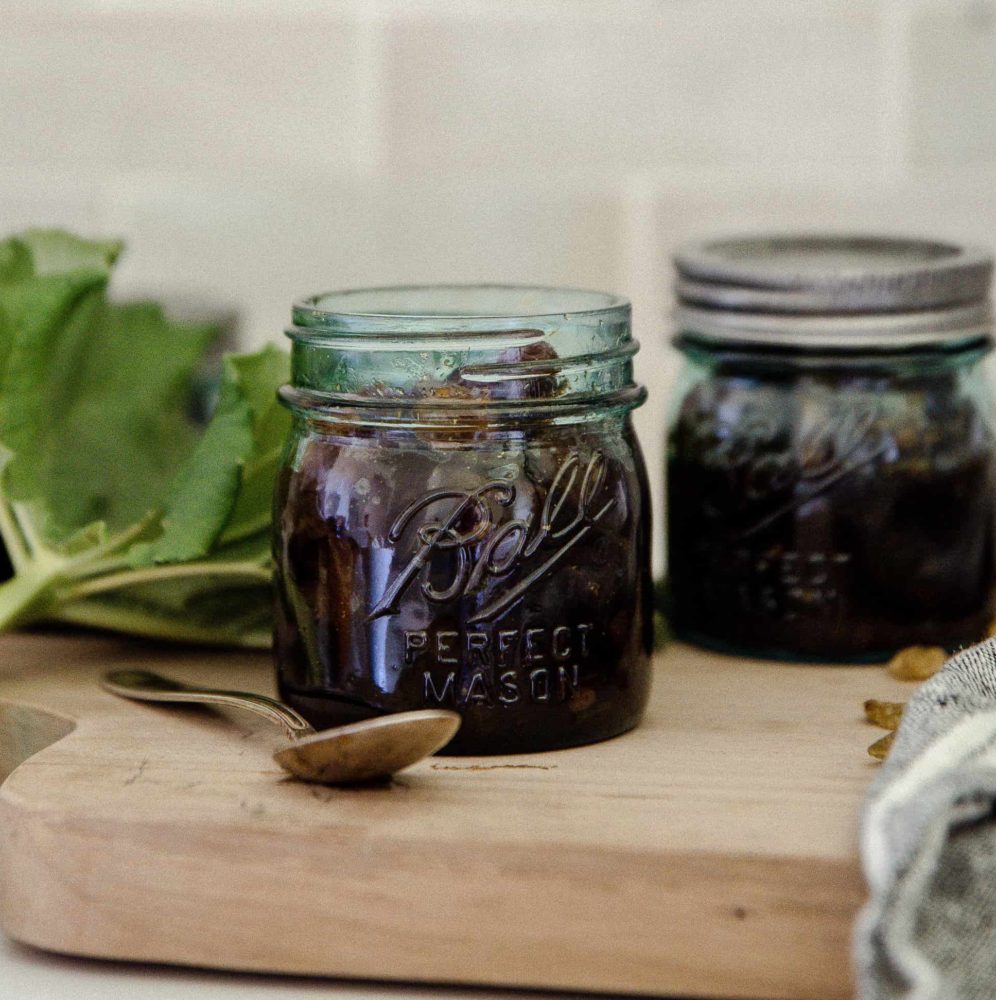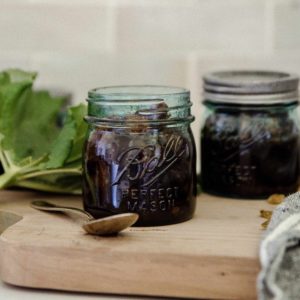 Orange Rhubarb Chutney
This flavorful chutney recipe is sweet and tangy with rhubarb, oranges, and raisins! It is a delicious home canning recipe to use up rhubarb from the garden!
Ingredients
10

whole black peppercorns

1

Tbsp

mustard seeds

1

Tbsp

Ball® pickling spice

4

Tbsp

grated orange zest

2/3

cup

fresh orange juice

6

cups

chopped rhubarb

5

cups

lightly packed brown sugar

3-1/2

cups

cider vinegar

3

cups

chopped onion

1-1/2

cups

raisins

2

Tbsp

finely chopped garlic

2

Tbsp

finely chopped gingerroot

1

Tbsp

curry powder

1

tsp

ground allspice
Instructions
Tie peppercorns, mustard seeds and pickling spice in a square of cheesecloth, creating a spice bag. Set aside.

Combine orange zest and juice, rhubarb, brown sugar, vinegar, onions, raisins, garlic, and ginger in a large stainless-steel saucepan. Bring to a boil over medium-high heat, stirring constantly. Reduce heat and boil gently, stirring occasionally, for 45 minutes.

Add curry powder, allspice, and reserved spice bag; stir well. Boil gently, stirring frequently, until thick enough to mound on spoon, about 30 minutes.

Prepare water canner in the meantime. Heat jars in simmering water until ready for use. Do not boil.  Wash lids in warm soapy water and set bands aside.

Using a

jar lifter

, grab one canning jar, place on a towel or wooden cutting board, then LADLE hot chutney into hot jars leaving 1/2 inch headspace. Remove air bubbles (

this headspace tool

 is perfect for this). Wipe rim. Center hot lid on jar. Apply band and adjust until fit is fingertip tight.

Process in a boiling water canner for 10 minutes (processing time starts once water is boiling), adjusting for altitude. Turn off heat, remove lid, let jars stand 5 minutes. Remove jars and cool. Check lids for seal after 24 hours. Lid should not flex up and down when center is pressed.
Notes
Substitutions are not recommended for home canning.