Whether you're curled up with a hot cup of tea and a good read or enjoying your favorite red with your closest gal pals, your living room is meant to be shared and to create memories. We love creating spaces that are designed to be well-lived in and enjoyed for a lifetime.

Today we are revealing the living room design and sharing the sources used by Boxwood Avenue Interiors to complete this transitional style with a touch of European farmhouse-inspired decor.
This is a spec home built that we had the honor of designing. Spec homes (houses designed to be sold) allow us opportunities to try out new styles and ideas (wait until you see the laundry room!)
We designed a cozy and welcoming living room where you would want to, well, live. Custom sofas, gorgeous casegoods, natural elements, and a vintage rug help complete a bit of a European farmhouse aesthetic.
Get inspired by all of our secrets and sources we used to create this space so you can integrate the European farmhouse feel into your space!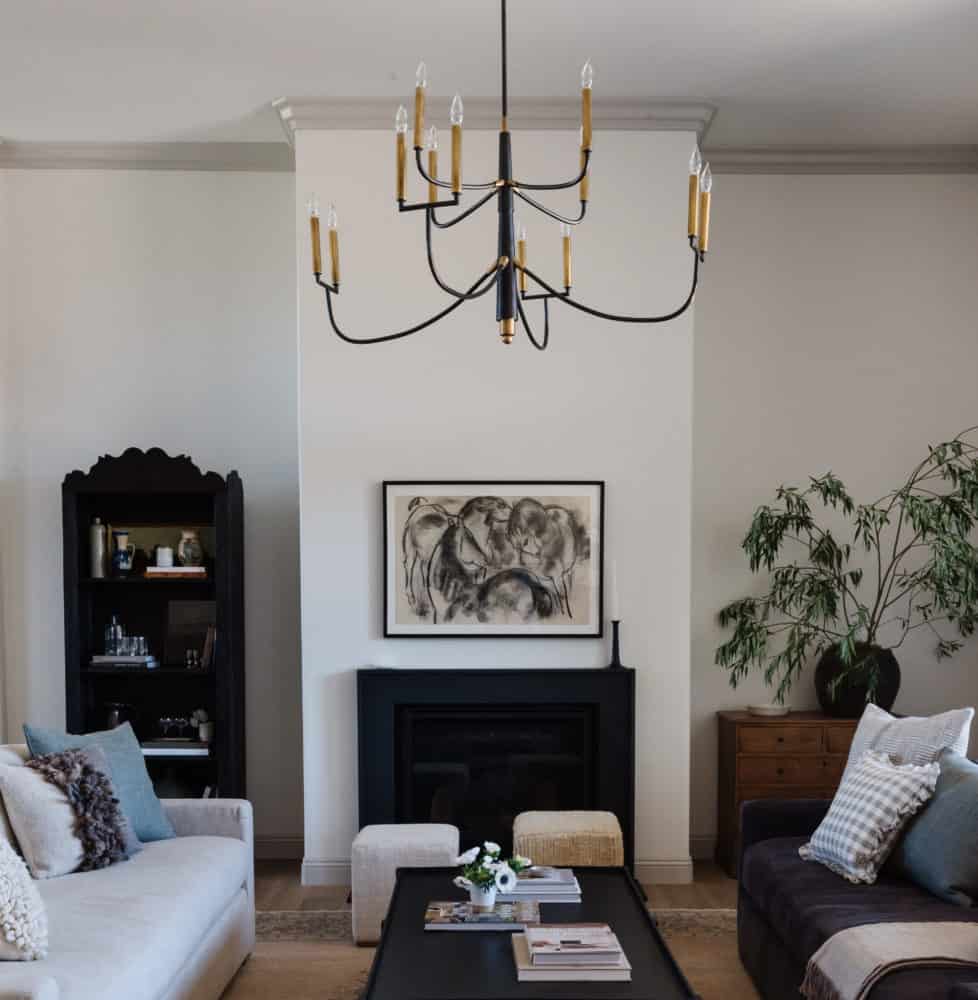 European Farmhouse Furniture Details
The key to creating a welcoming living room is high-quality sofas. You want lush comfort with clean modern lines balancing equal parts refined and laid back.
For this European farmhouse living room, we used two sofas facing each other to create a cozy conversation nook.
The cream-colored sofa features clean arms, a deep bench seat, and a pillow back. We mirrored that look with a dark contrasting sofa to add more visual depth to the space.
The coffee table centered between the sofas gives you a place to rest items and a perfect surface to add decorative touches. The exact coffee table is sold out but here is a similar look.
This gorgeous side table is the perfect addition next to the sofa. Featuring teak wood and strong lines it blends perfectly with the European farmhouse style.
A set of vintage block side chairs complete the conversation circle and offers more seating. The combination of black wood and black canvas stands out against the light neutral walls and floors.
Flanking both sides of the fireplace is a stunning bookcase and a chest. They offer more storage and styling surfaces. Top the chest with a large vase and greenery to add life to the room.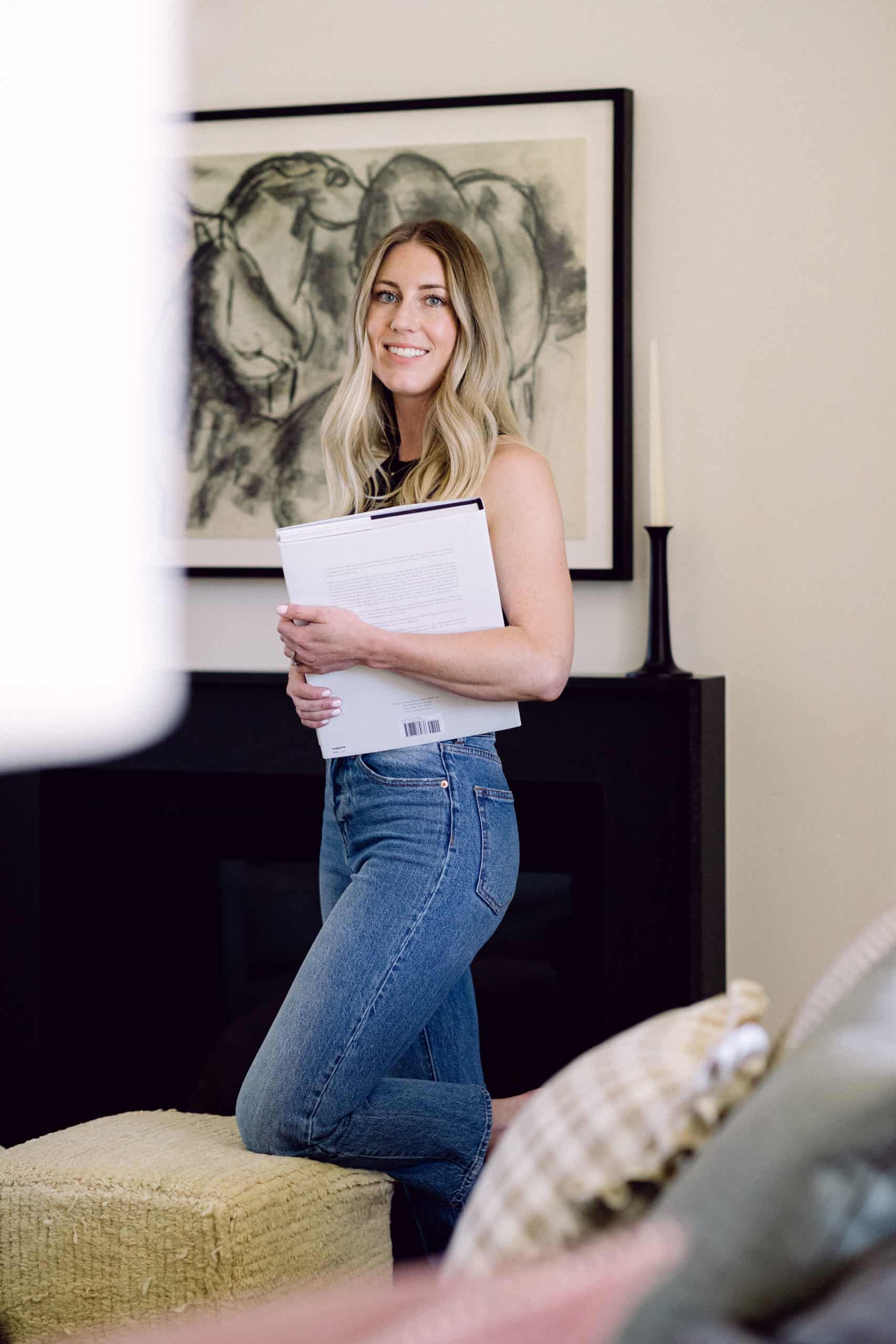 ---
---
Lighting Sources
Lighting sets the tone for the room – quite literally! You want several sources of light to add ambiance and function.
We installed this Lois chandelier centered in the living room without the shades to give it a more eclectic look. We love the open and airy feeling it gives to the space.
A floor lamp behind the sofa offers a great reading light for nights when you are snuggled up with a favorite book. The shape of the wood stand adds a touch of whimsy and fun.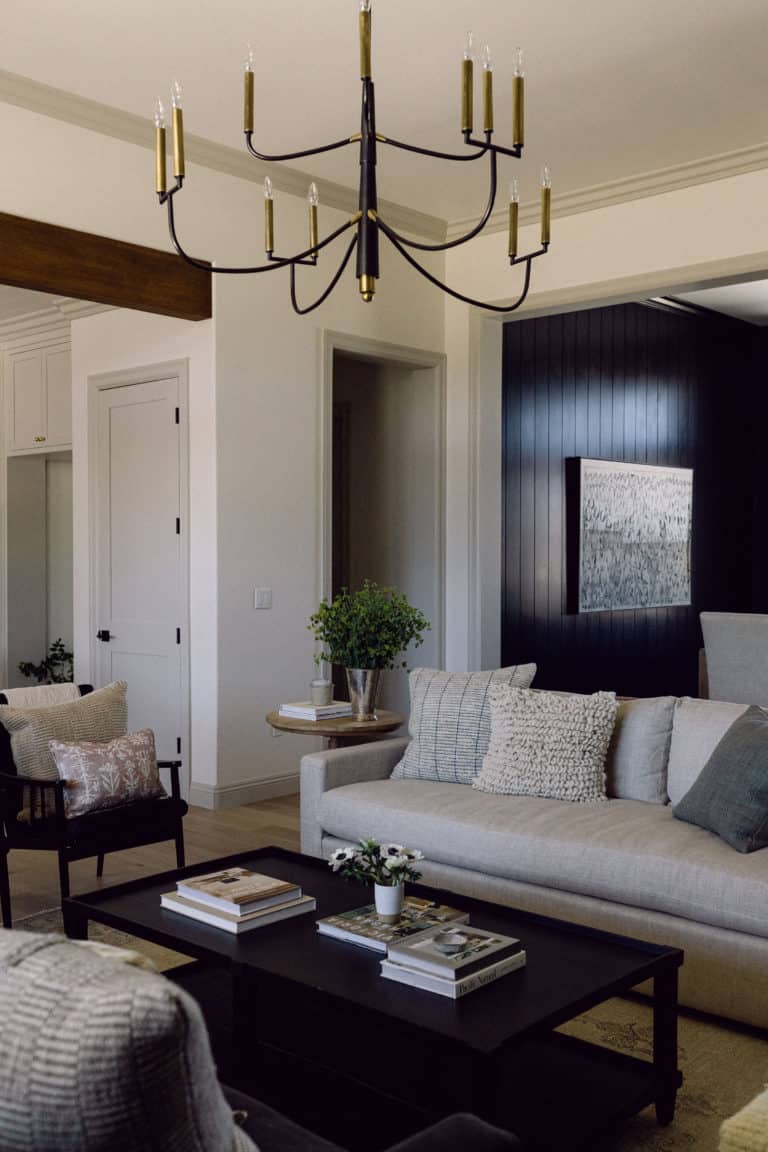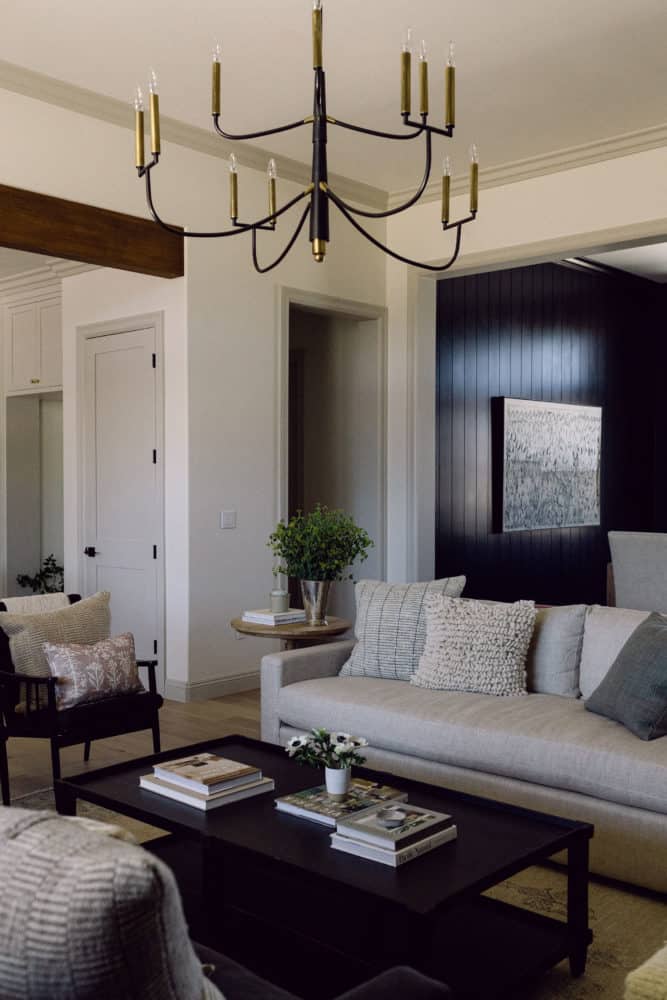 ---
Shop Lighting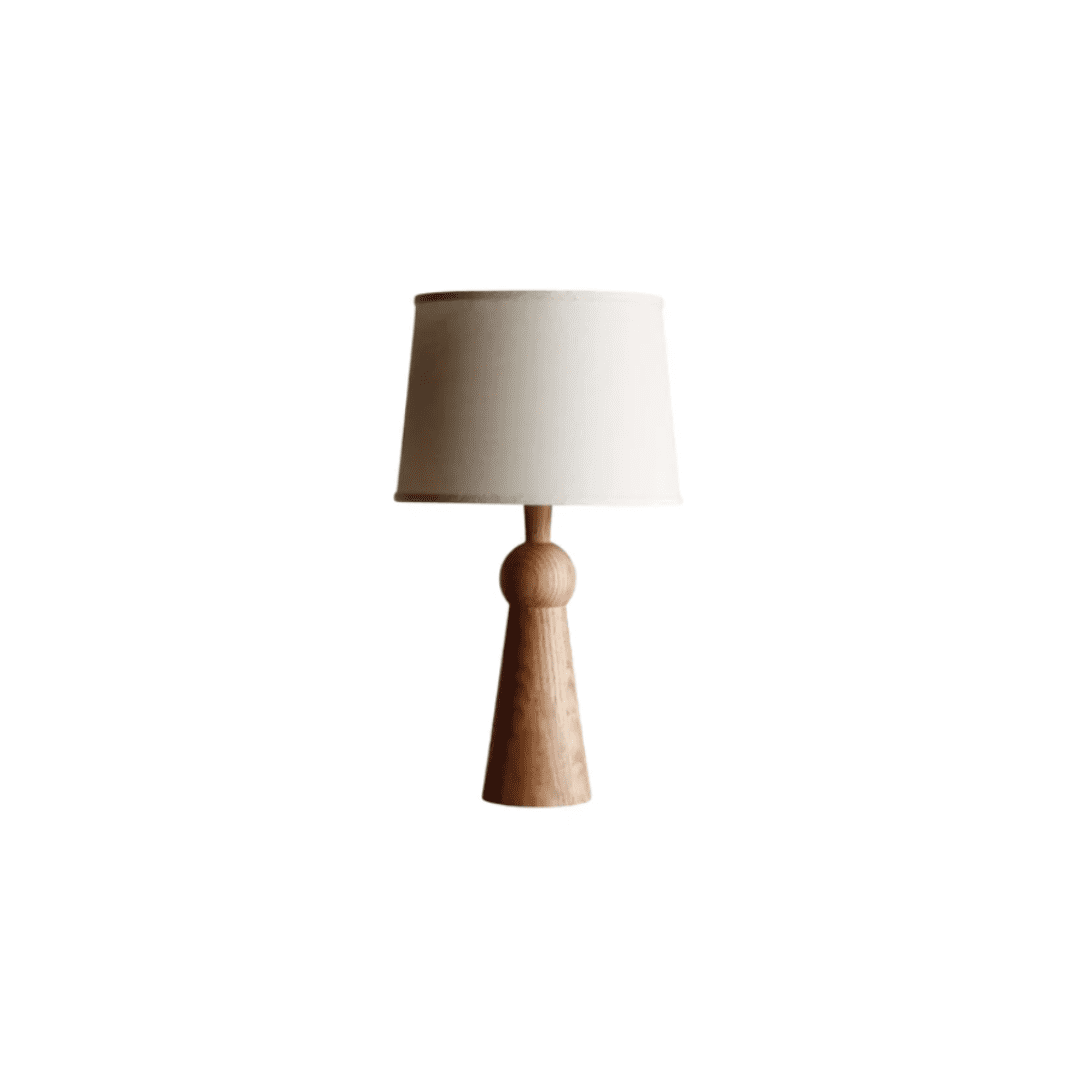 ---
European Farmhouse Textiles
Pillows are an easy way to freshen up your living room from season to season. Mix neutral textures with prints to elevate the design, adding that element of je ne sais quois.
We are showcasing our new collection of Boxwood Avenue Mercantile pillows. Inspired by a warm spring day in the French Countryside, they combine pops of warm color with a myriad of finishes and textures, grounded in muted tones. Each pillow is carefully curated right down to the very stitch, producing a piece that's special and unique in its own way.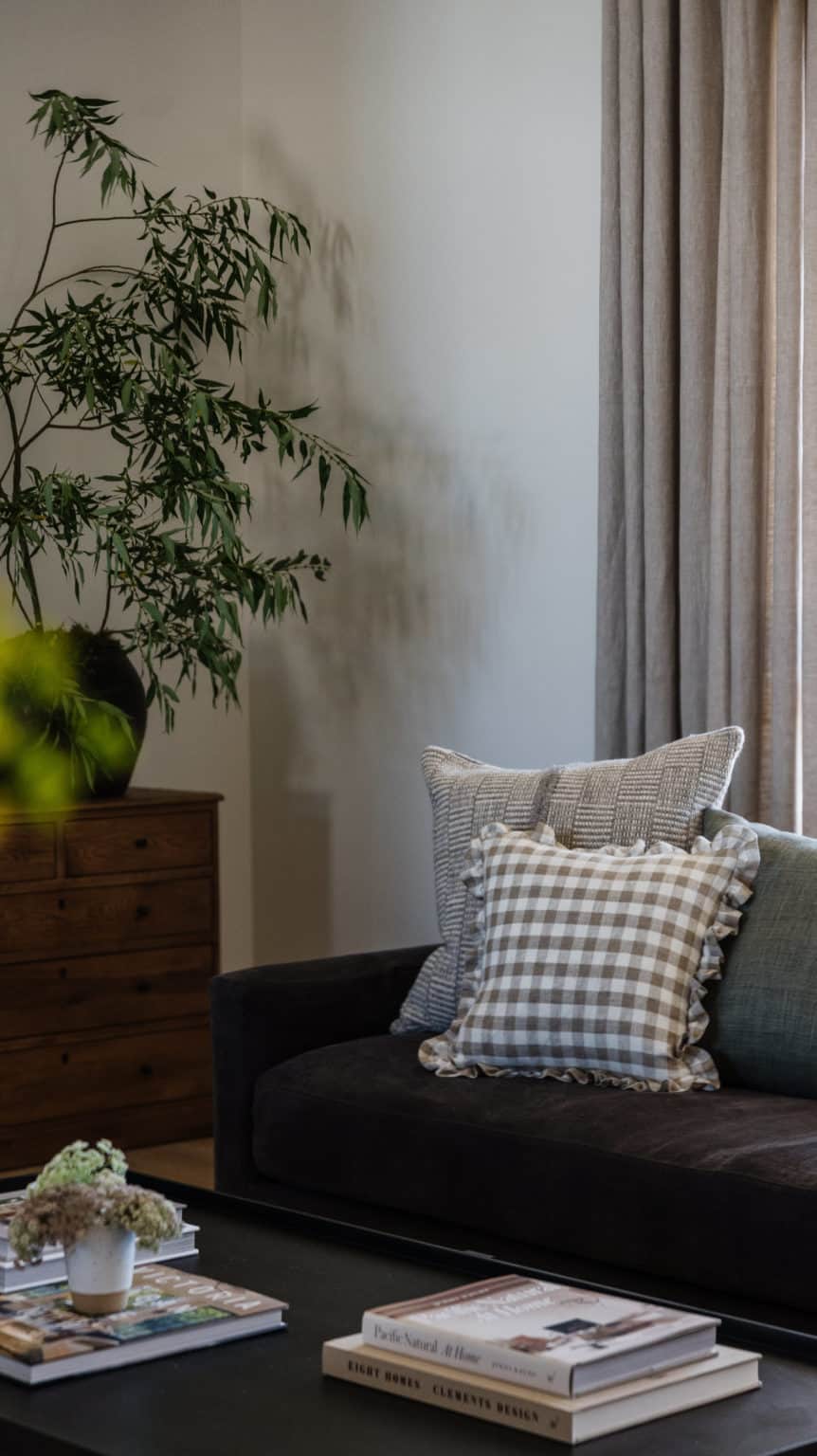 Vintage European Decor
Adorn your home in pieces that showcase your individual personality. Treasures collected over time remind us of vacations, loved ones, and our personal style. Curating your own collection tells the story of the life you've lived.
Design Tip: To create a cohesive design you'll want to group items together in odd numbers. Layer rows of objects on a shelf, think in 3D. Artwork in the background, books stacked, vintage vases, and candles are our go-to formula.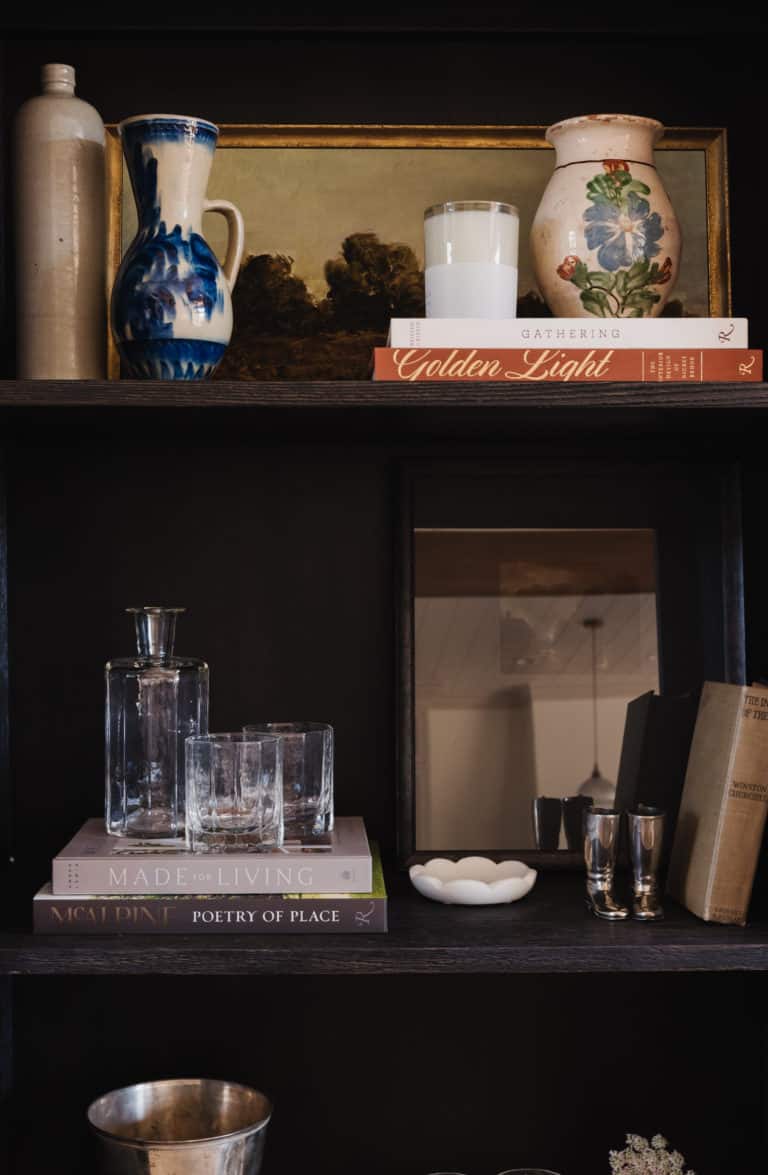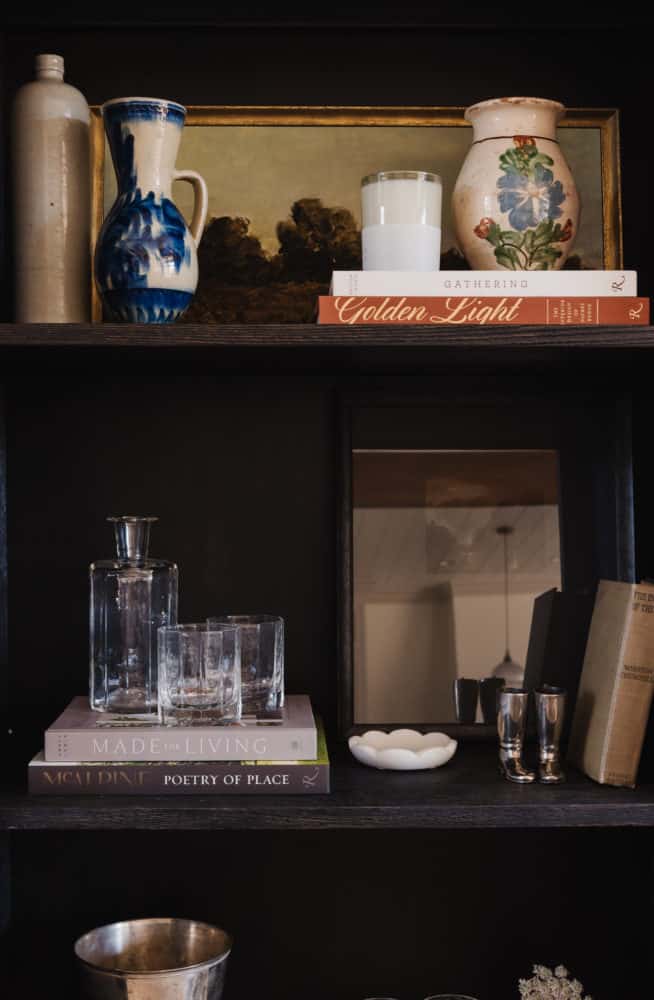 The Full House Tour
Modern Farmhouse Kitchen Nook
We offer full-service and virtual design services through Boxwood Avenue Interiors for your home. Reach out if you would love some professional help incorporating your style. You don't need more, you need meaningful.™