Create your own farmhouse Christmas with simple table ideas for decorating your dining room this holiday season!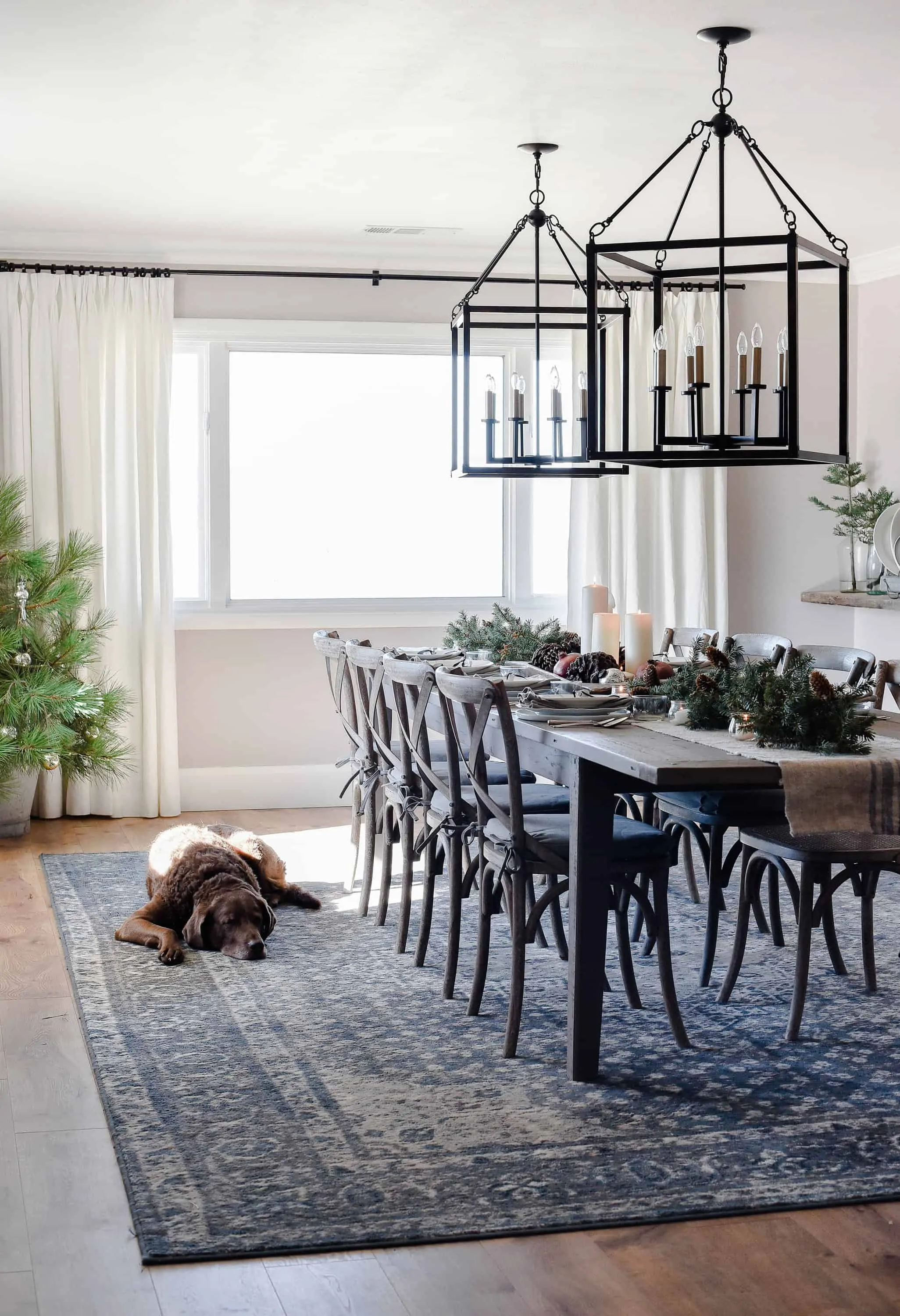 Ever since we renovated our dining room for the One Room Challenge, I have loved spending time in here. The large windows pour in natural light all day long, and the oversized table is the perfect place to spread out and get some work done. We recently hosted our annual Friendsgiving and I can't tell you how wonderful it was to see every seat at the table full.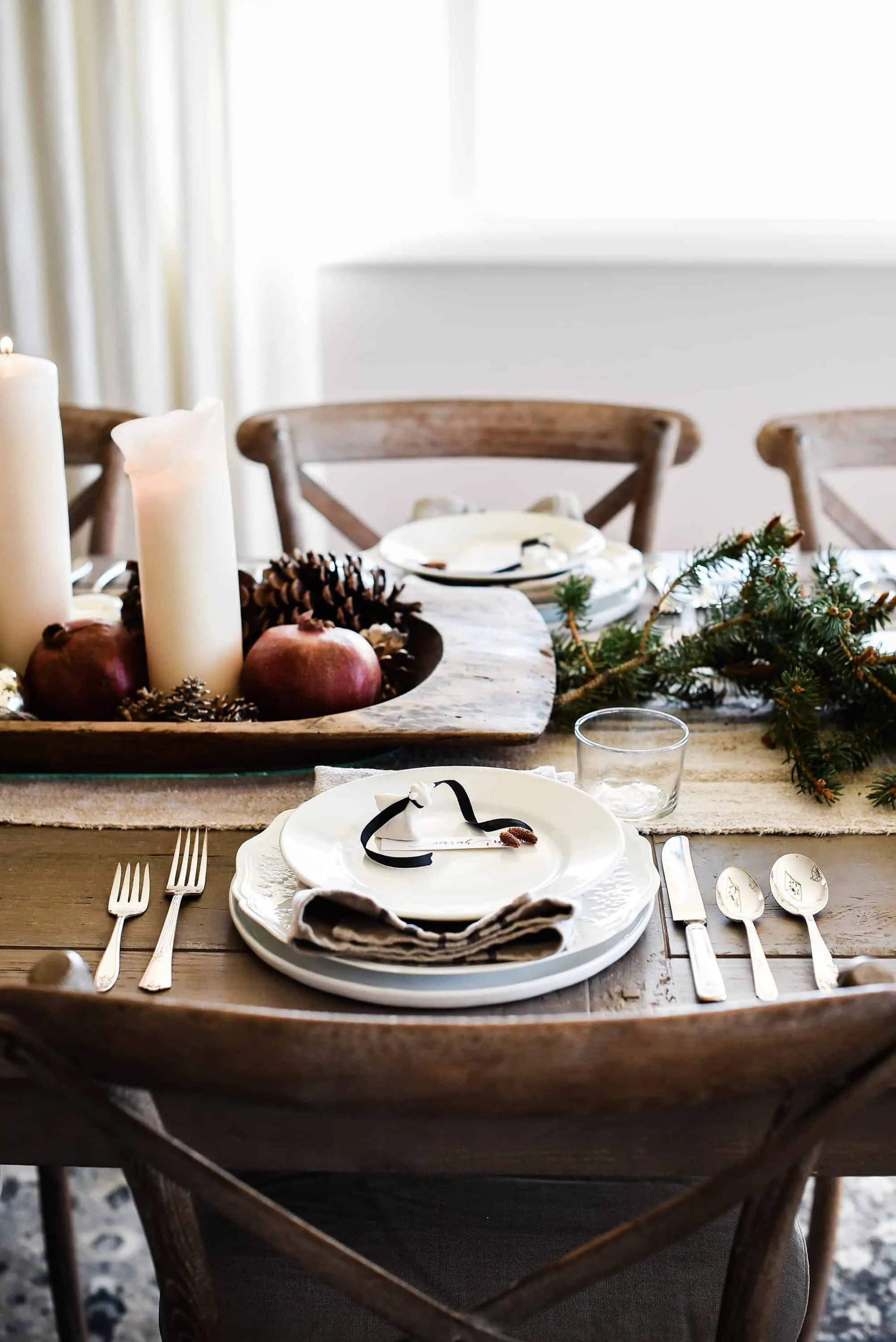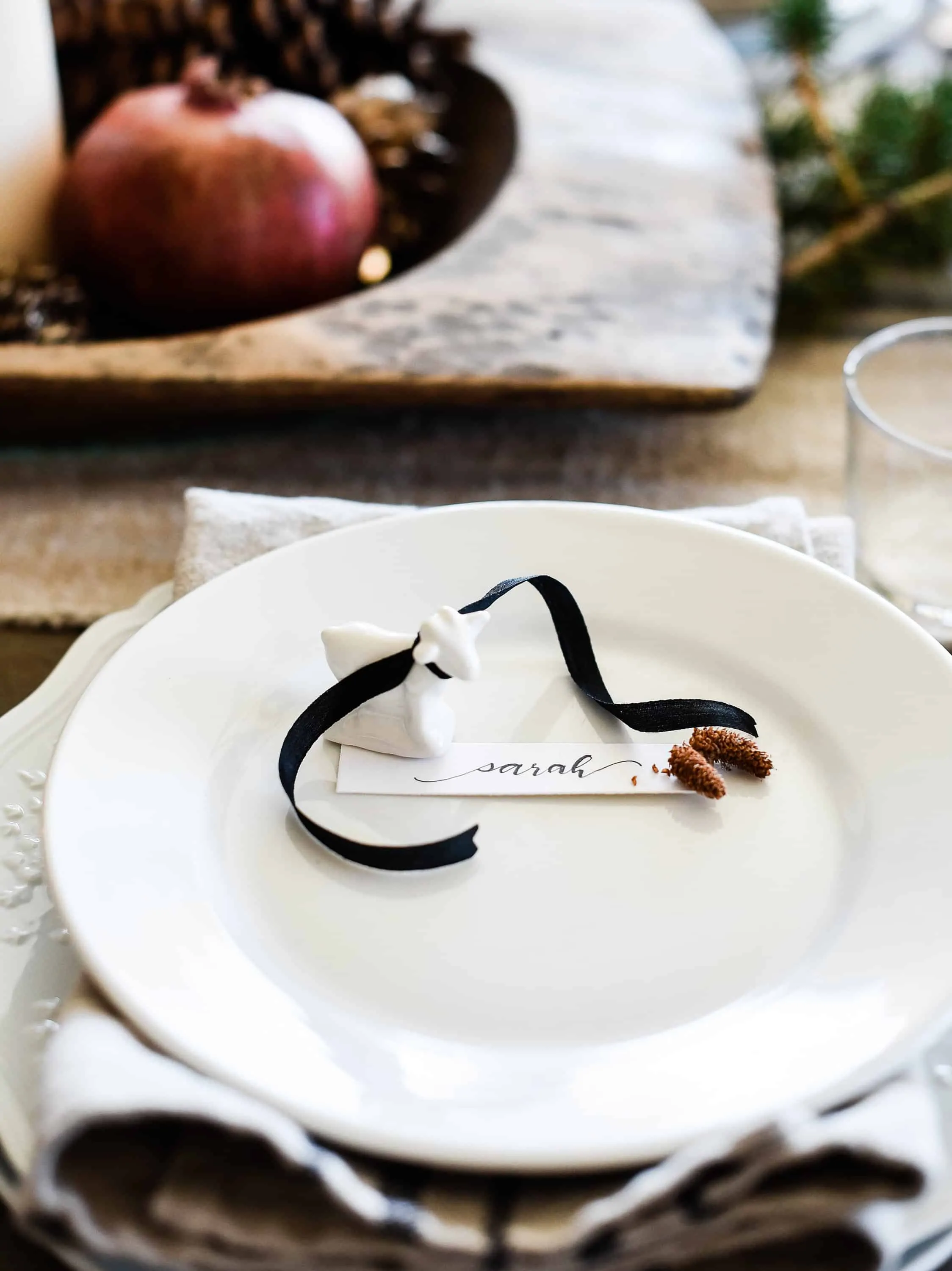 This Christmas we will be hosting our family, and I can't wait! We have put together some inspiration here so that when the time comes, we can welcome family to our tables with little special touches!
These mini ceramic farm animals are available in my shop! They are meant to be cupcake toppers, but using them as little place card holders just felt right. I used thin silk ribbon to tie a ribbon around each animal's neck, do you love them as much as I do? I guess I have a thing for animals ;).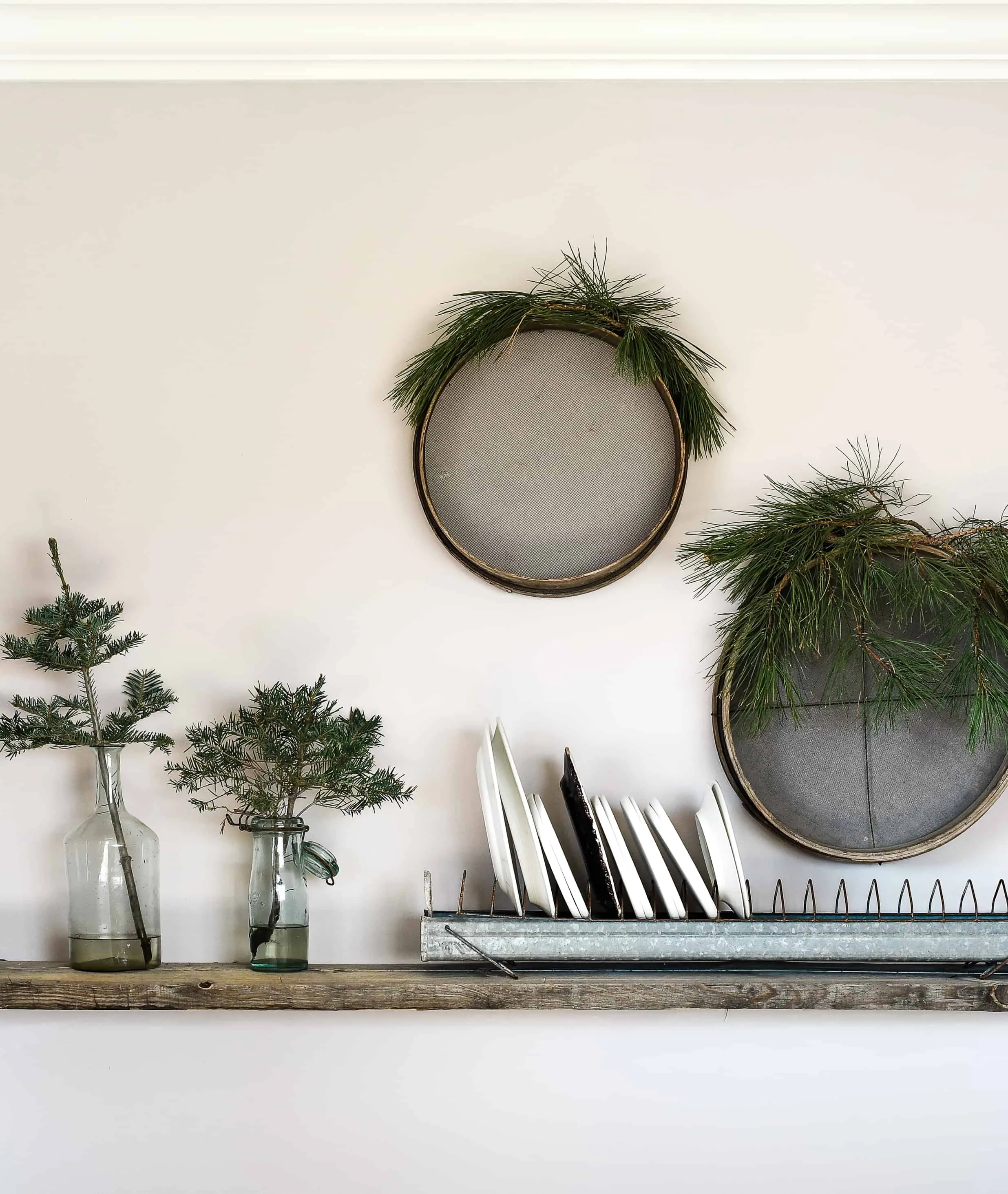 I picked up this vintage chicken feeder at a flea market, and have used it to hold serving platters ever since. I added a little Christmas to this corner of the dining room with fresh greenery. I placed a few branches over the vintage sifters and used small evergreens in vintage jars.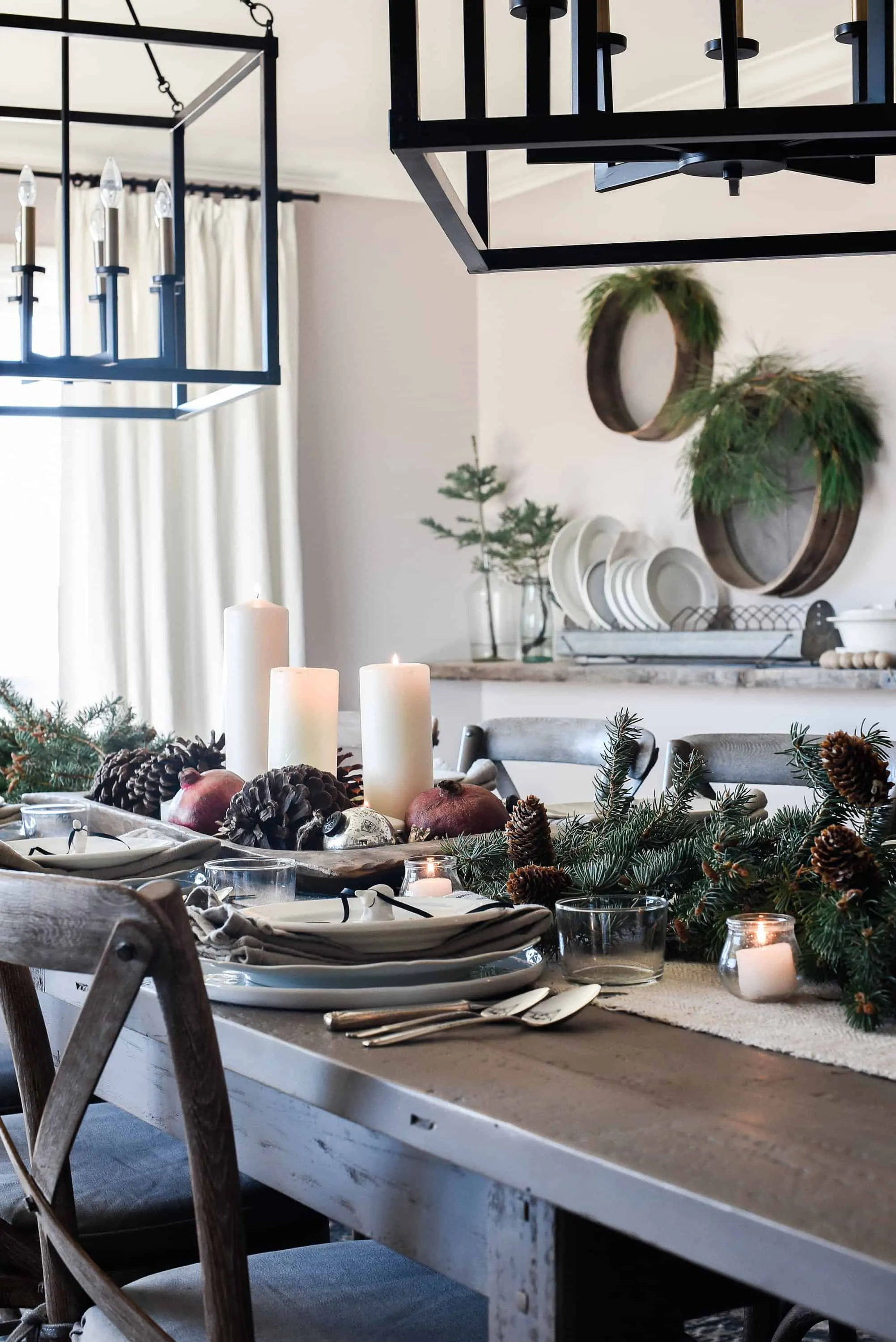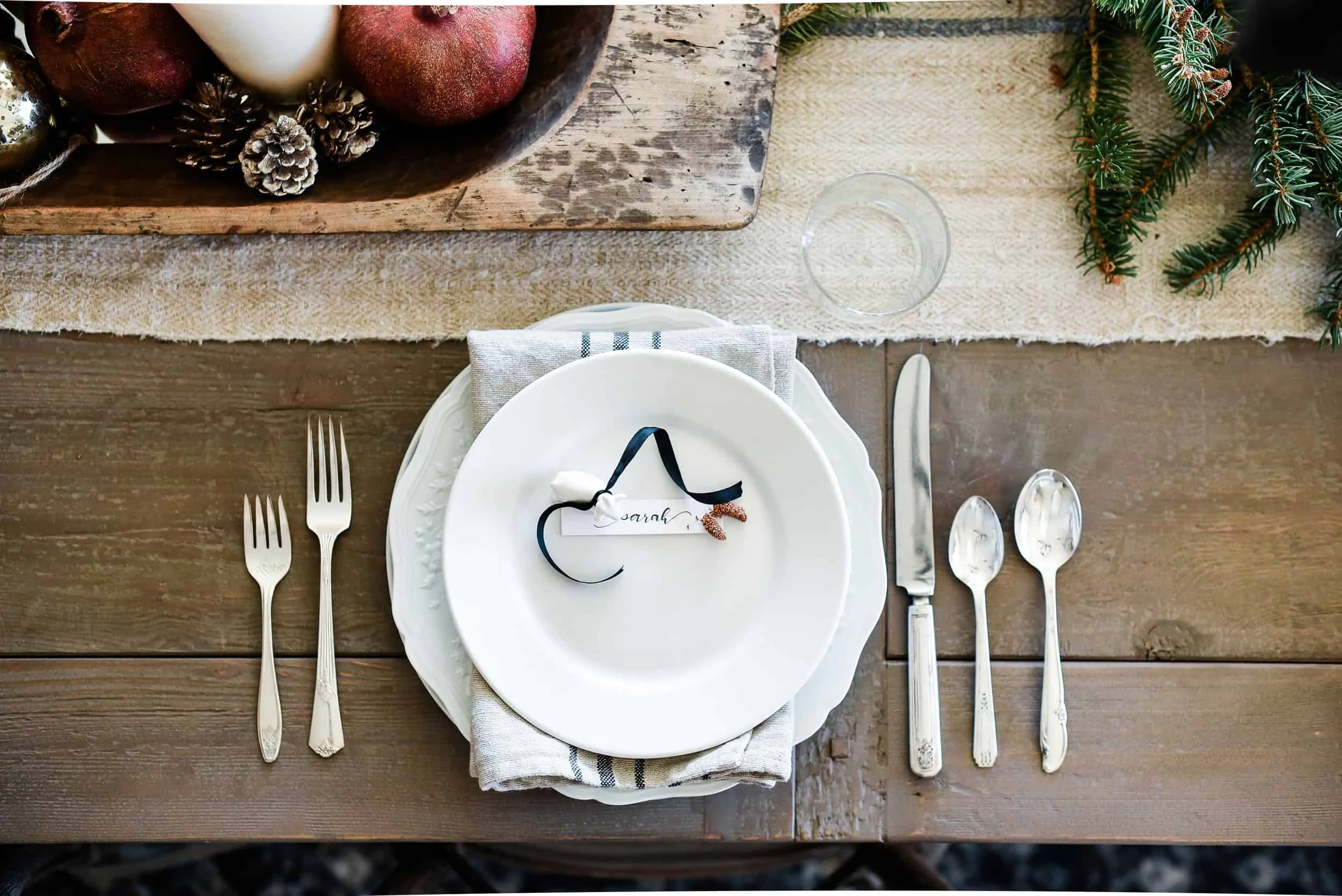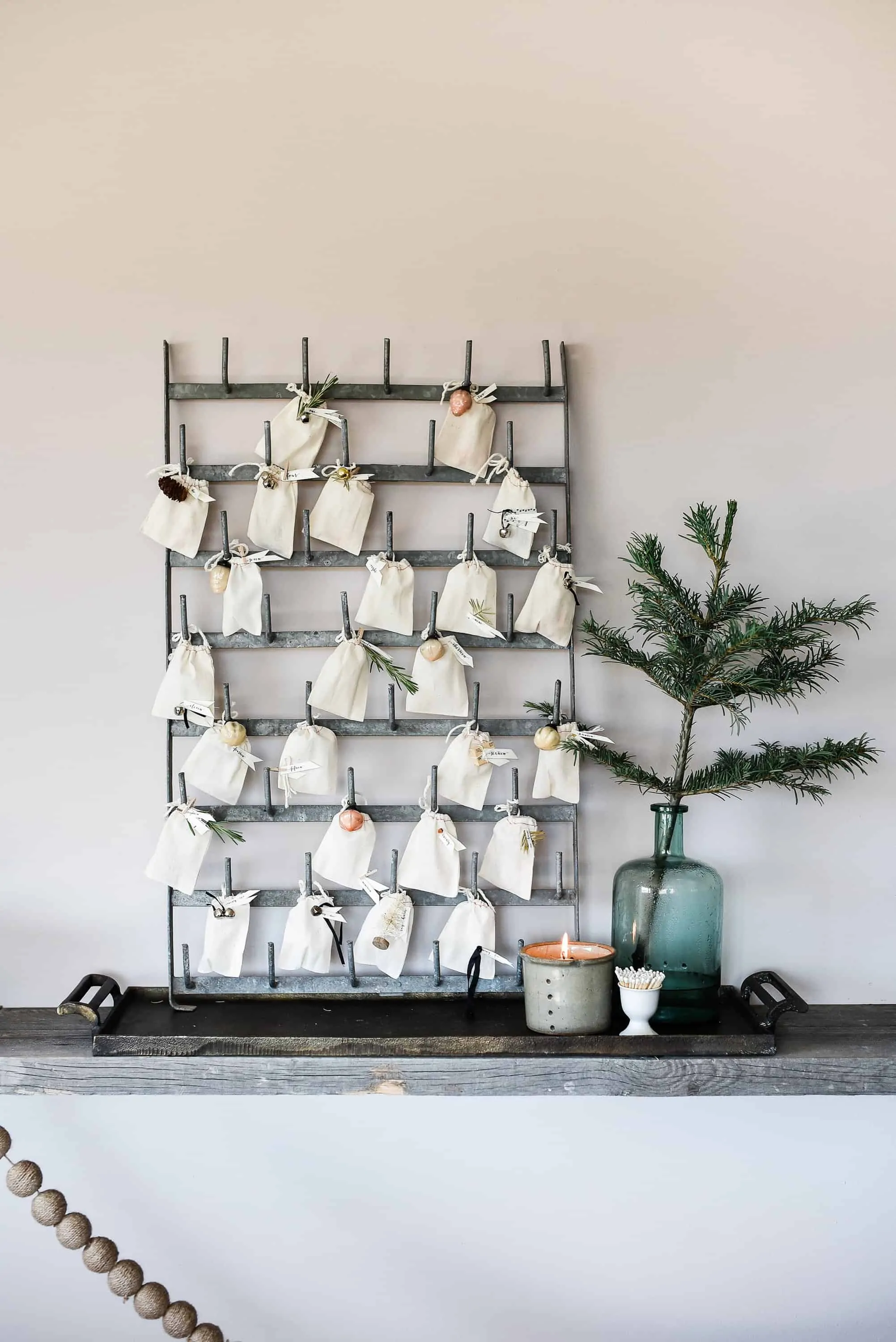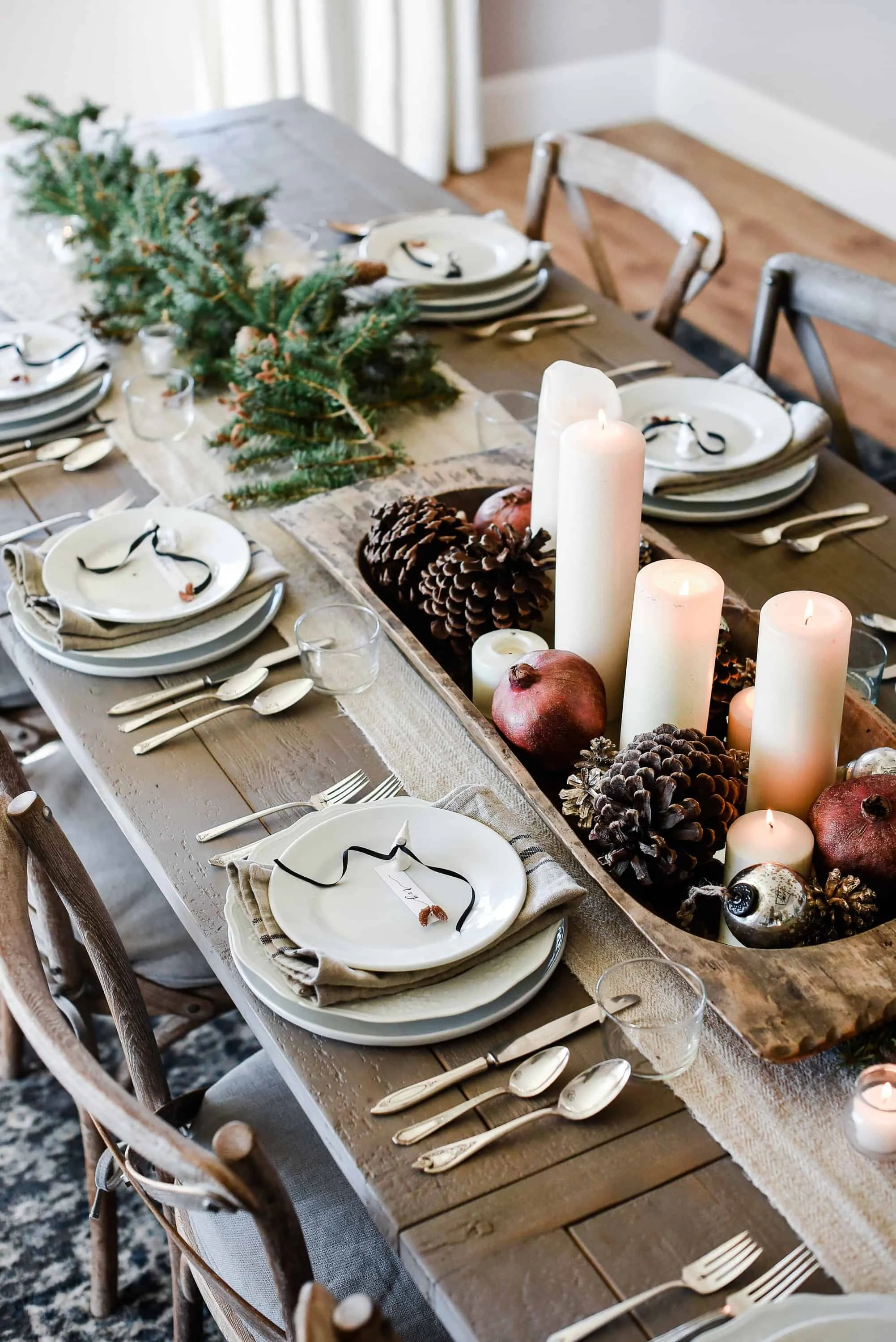 This vintage French bottle drying rack can be mounted to the wall, but I simply leaned it up against the wall on top of the shelf in our dining room. I took one look at it and knew it would be the perfect advent calendar! This vintage drying rack is now available in my shop if you'd like it to be a part of your home!
---
---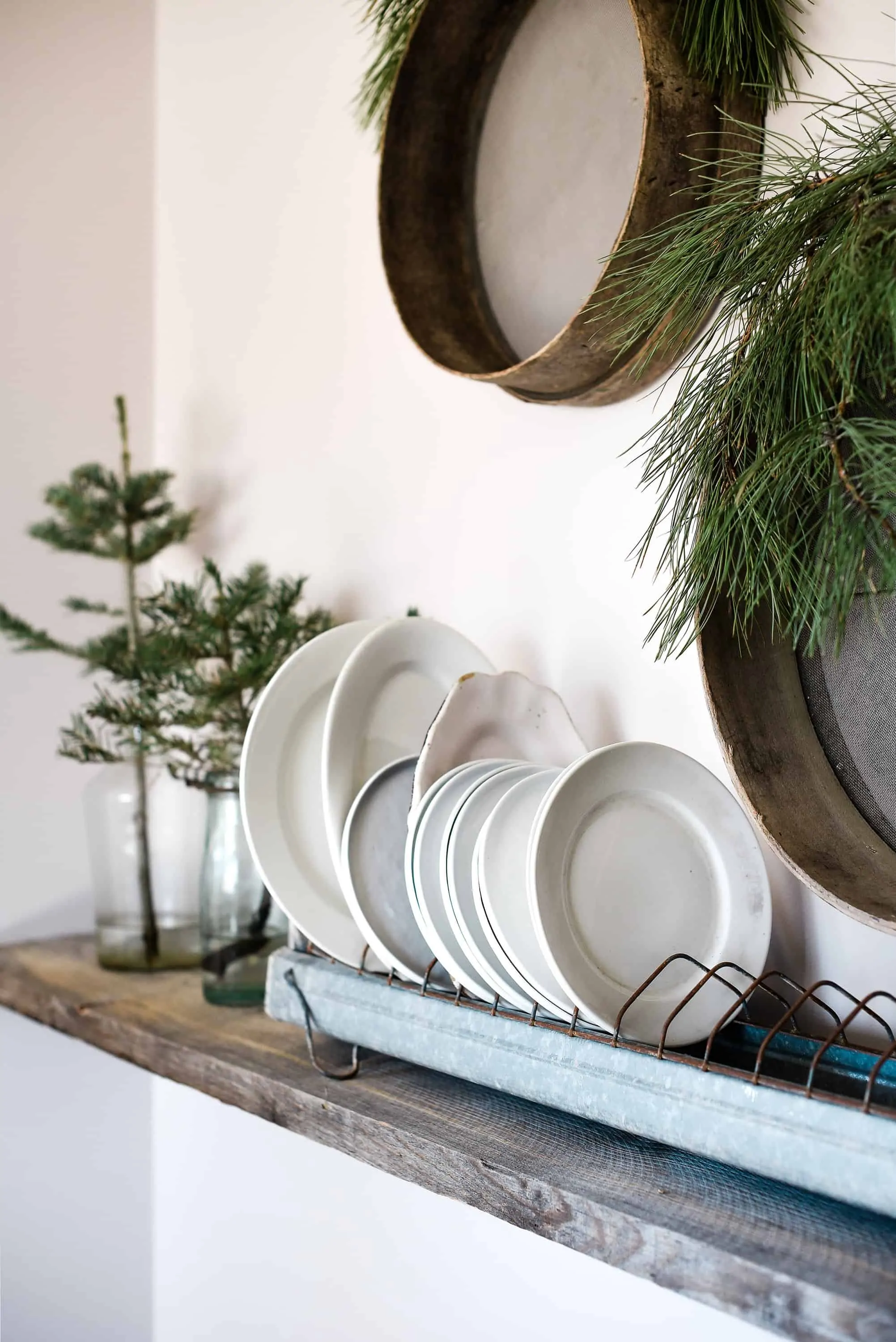 Cody soaks up the afternoon sun here and walking by to see him and our cute little tree that my sister and I cut down together makes me so happy. I think that when you decorate for the holidays you should find things that spark a little joy when you see them!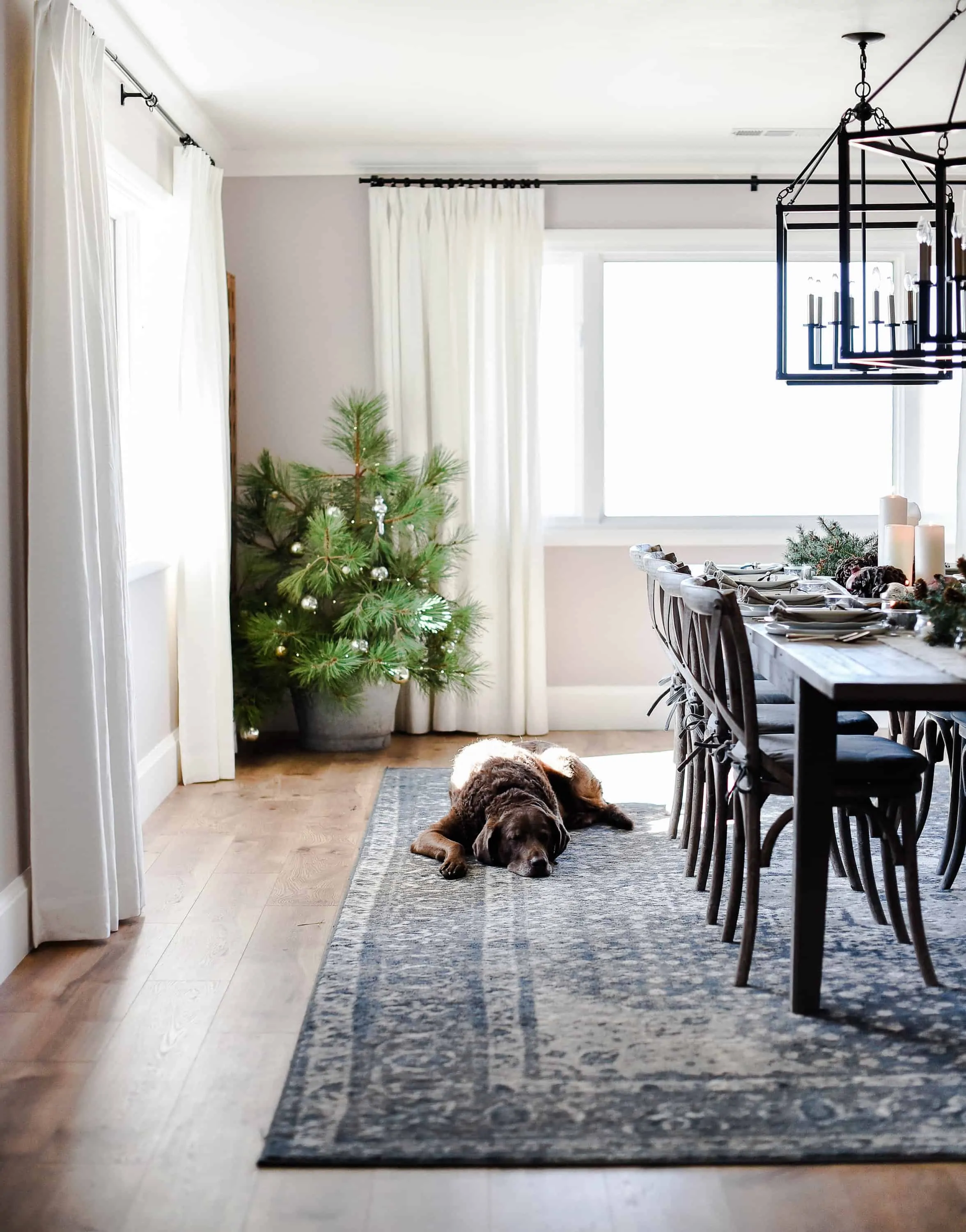 Read Next: More Christmas Tablescape Inspiration