After my recent reader survey I've discovered that there is an abundance of you interested in learning what it's like to live the farmhouse lifestyle.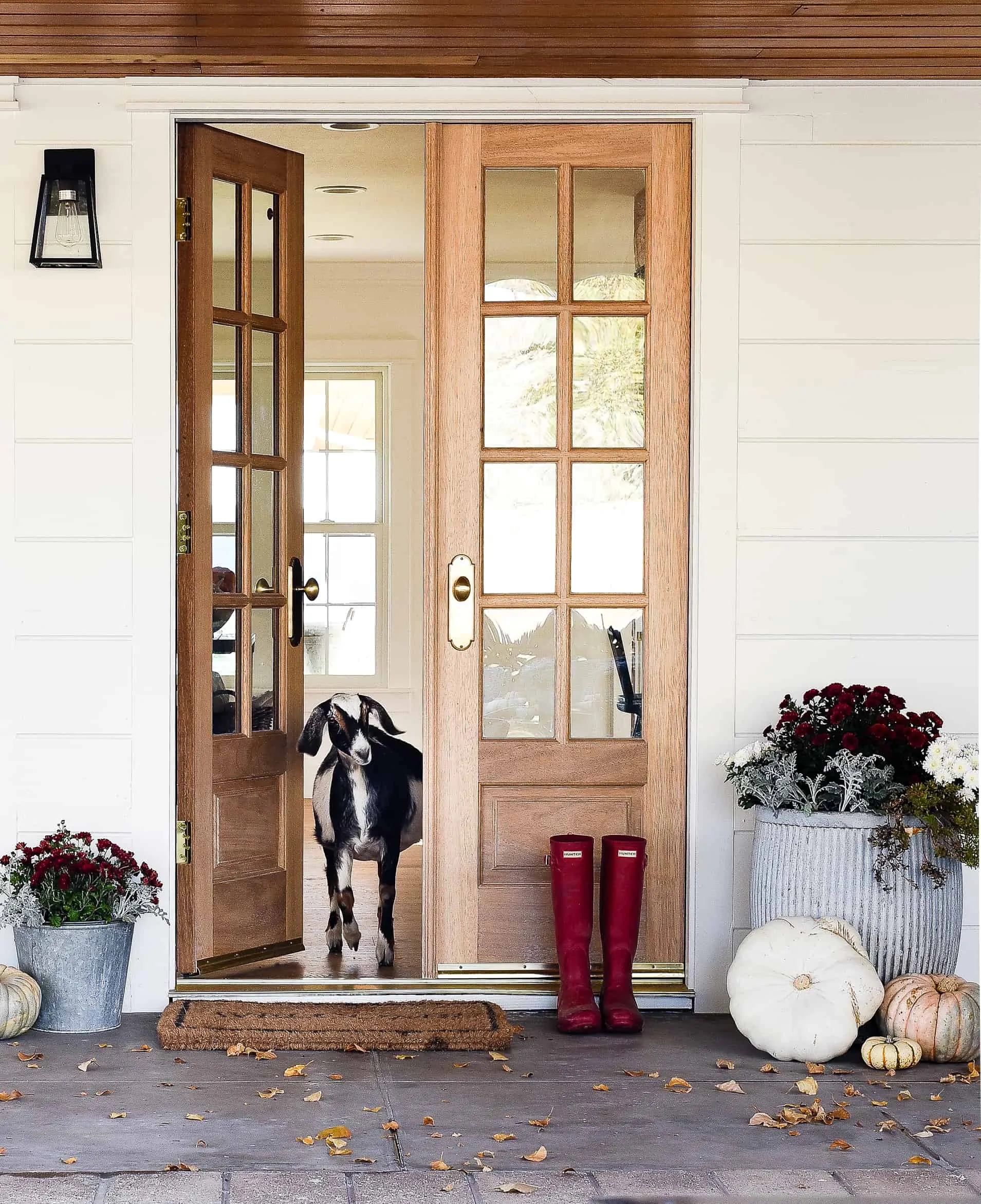 Today I want to share some of the day-to-day inside and outside of our modern farmhouse, and what it means to live the farmhouse life to me!
One of my favorite projects since moving to the ranch in Likely, is creating our modern farmhouse kitchen! The remodel project took about 3 months, and completely transformed our home.
When I meet people, most say, "Oh I imagine you live in this darling old farmhouse…" In reality, our house is not that old. We are sort of caught between decades. Too young to be antique, but too old to be in style. You know what I mean?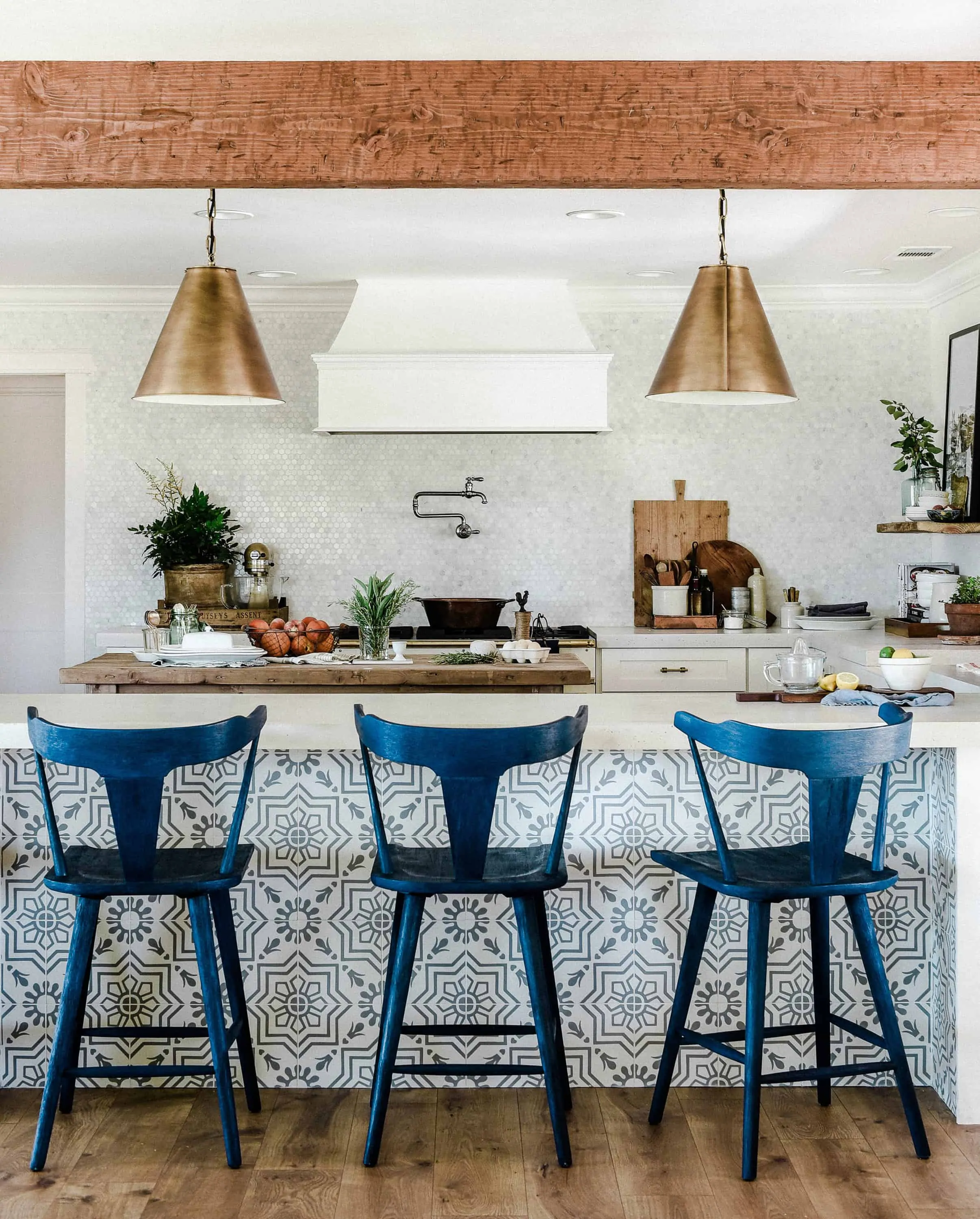 Our house was built in 1964, and it was the OG modern farmhouse for its time. The mid-century ranch style house was built beautifully, but when we took residence in 2014, it was in desperate need of a face lift.
To create the farmhouse kitchen we have in our home now, we demo'd the entire thing. Removed cabinets, removed a dividing wall, and removed the indoor BBQ (yes, you read that right). It was a major project, but was very much worth it. Now, I have the modern farmhouse kitchen of my dreams, and I am so grateful.
elements for creating the farmhouse kitchen look:
Wood tones
Antique or vintage finds
A great farmhouse sink
While we remodeled our kitchen, we also updated our dining room, exterior (a bit), guest room & guest bathroom, and living room. Of course, there are some rooms in our house that are still living in the 60s, but it's okay! Patience is key, and the life we create in our home is so much more important than the appearance of it. If you'd like, you can click to tour our home!
---
more farmhouse decorating ideas…
our modern farmhouse remodel in Country Home Magazine
how to choose the right rug size
7 Simple Home Organization Tips
---
Since moving here, I have started to slowly cleanse our house of chemicals and make as much of my own homemade products as I can. I love using castile soap for our laundry, and make our own liquid hand soap with it. I love castile soap for green cleaning – it can be used for hundreds of different purposes, it's such a wonderful product!
---
More green cleaning…
How to make homemade nontoxic cleaning solution
12 Amazing Green Cleaning Products
---
Sometimes I think it's easy to get caught up in making a quick meal or getting the laundry & dishes done as quickly as possible, but I try to remind myself to slow down and appreciate the process of each task. It is true that you can find joy in even the most mundane of things like laundry. To me, this is really what living the farmhouse life encompasses – slowing down to appreciate all that we have.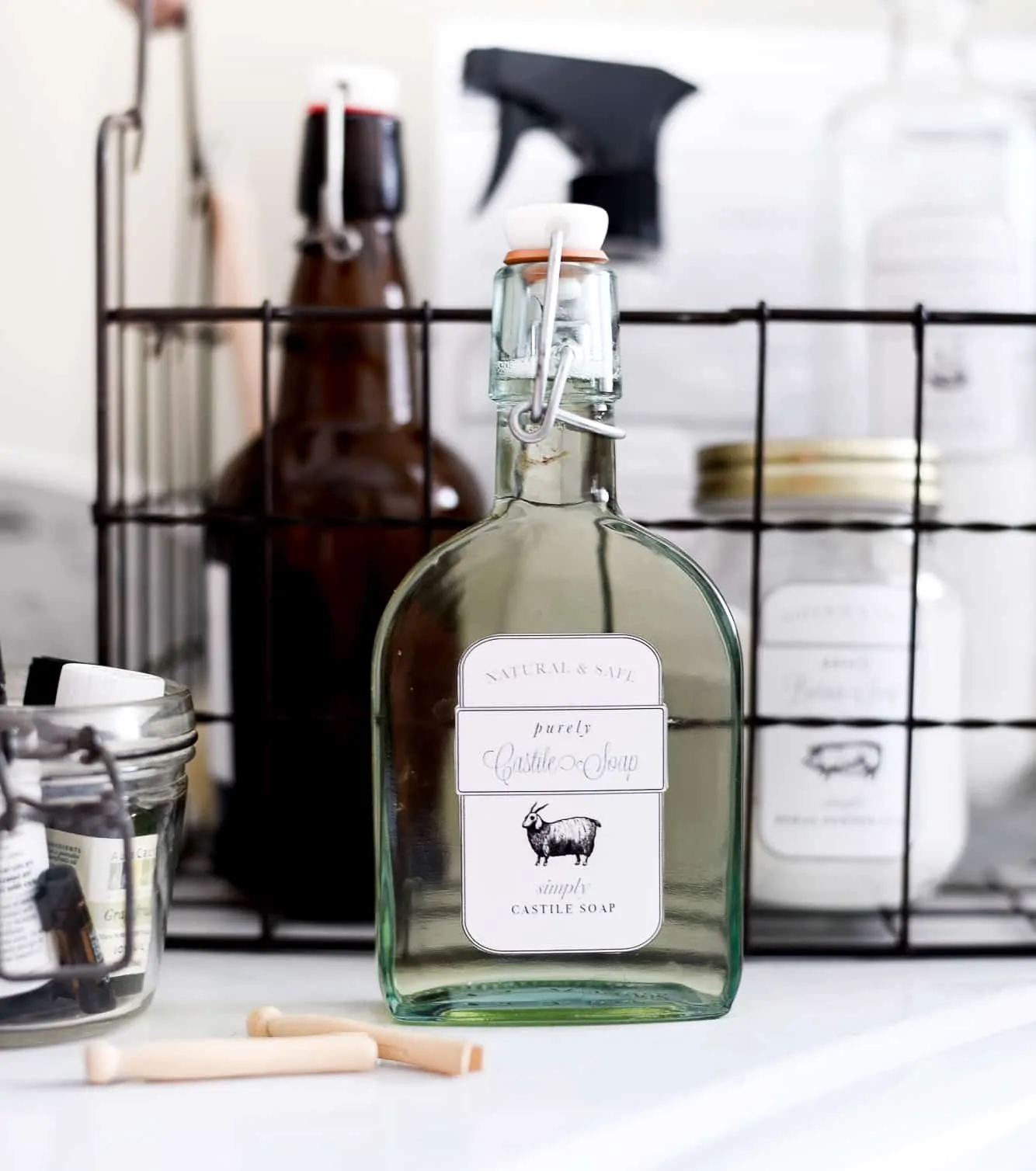 A few years ago we started our summer garden which is one of the most soothing places for me to spend time. A quiet moment in the garden is as good as it gets! We have a very short growing season, so I typically have to start my seeds late in the spring and plant in early June. Some of my favorite things to grow are artichokes, rhubarb, squash, melons, berries, and fresh herbs!
---
more gardening…
12 Beautiful Outdoor Storage Sheds
How to Grow Fall & Winter Veggies
3 Things you must consider for planting a successful garden
---
When I am not at home, I am often helping up on the ranch. Before moving here, I hadn't ever been around cattle, but over the last couple of years, I have learned so much about caring for cattle, goats, and chickens!
One of the first animals we got were chickens! Raising chicks is so fun, and really quite easy! I love raising backyard chickens because they are relatively care free and give back to us every day! We are lucky that we can allow our chickens to free range and have yet to have a day time attack from any predators (although we have had a few night time predators sneak in and take two birds!).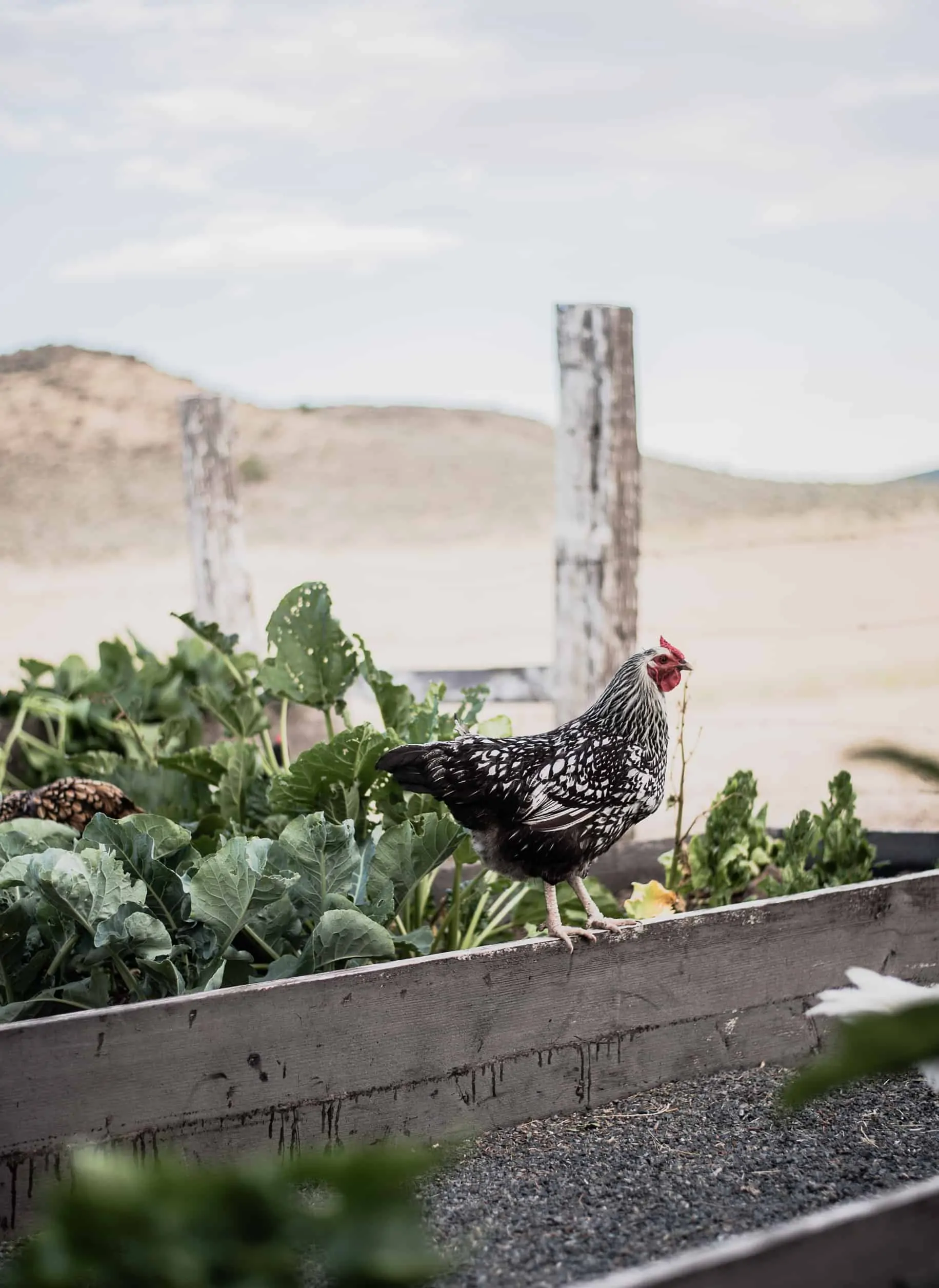 Right now we are gearing up for calving seasons and have started feeding our heifers in the afternoon to prevent night time births. Living the farmhouse life means that during calving/lambing/kidding season you spend late nights out checking on the animals.
---
more ranching and homesteading…
The Supplies You Need for Raising Goats
What I Wish I Knew Before I Got Goats
29 Things I Learned From Rural Living

Adventures In Farmgirling
Horses, Cows, Chickens…and Pet Ducks
---
I have learned how to pull calves, work pairs, help with brandings, and doctor cattle…all things I never would have imagined would be a part of my life! I definitely never thought I would be cutting calves at our brandings or helping pull calves!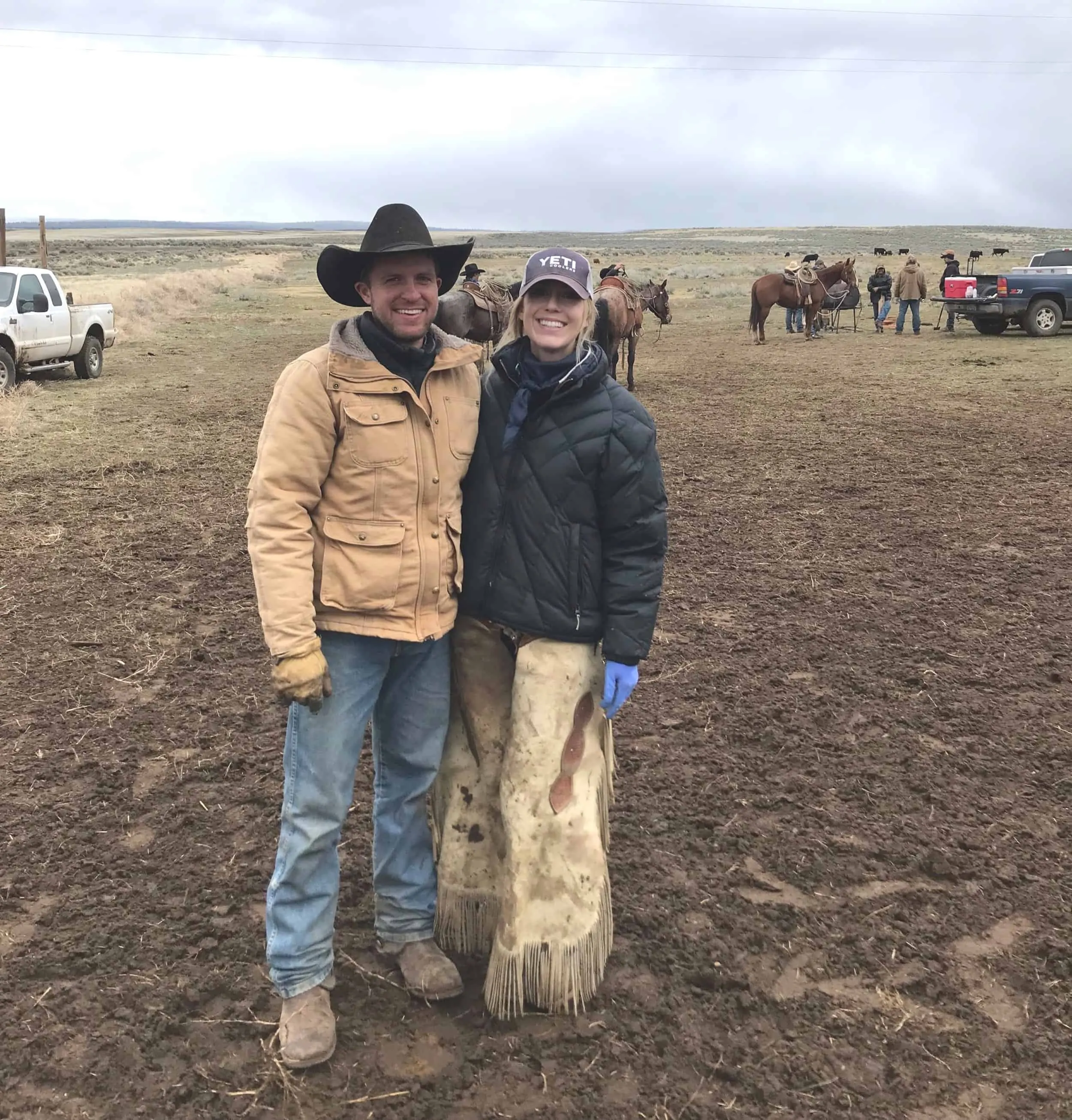 To me, living the farmhouse life means loving your community and serving the animals, land, and your neighbors! I hope you have enjoyed reading a little bit about our day-to-day life here on the ranch!
What does living the farmhouse life mean to you? Let me know in the comments!
---
Be sure to visit my friend's blogs for Simple Farm & Home Tuesday!
Homemade sugar free chocolate espresso ice cream from Rocky Hedge Farm
DIY Grain Sack Ticking Stripe Pillow Cover from Farmhouse on Boone