A bubbly summer cocktail with peach puree & peach Schnapps!
My mother in law has a large orchard of different fruit trees. And on years when the weather behaves itself, we are blessed with copious amounts of stone fruit. My favorite being peaches! I feel like Forrest Gump when I talk about peaches – grilled peaches, peach salad, marinated peaches, peach jam, peach crisp, peach compote, peach cocktails (especially with herbs!)… I could keep going.
But today, you're here for a peach summer cocktail, I'm #toastingfromafar with a sweet & refreshing spritzer that makes you feel like summer is never going to end.
This summer cocktail is a little on the sweet side, so I've added the juice of one lemon to cut it down. If you don't like a sweet cocktail, well then, you're probably not going to like this, but if you're really hurtin for a peach spritzer, simply skip the Schnapps.
The peach syrup listed in the ingredients list is a bit of a hodge podge of a recipe. To make it, you'll need about 15 fresh peaches. Slice x's in the bottom of them with a sharp knife, and place them into boiling water for about 5 minutes.
Strain the boiled peaches out, and place them into ice water to cool. Once cooled, you should be able to remove the skins very easily (similar to tomato skins). Remove the skin and pits from the peaches, and place the fruit into a bowl.
Lastly, place a strainer over a large bowl. Pour the fruit into the strainer, so that the juice drains into the bowl. Now you've got fresh peaches that can either be frozen, or used for peach pies or crisps and a couple of cups of fresh peach juice perfect for a cocktail syrup!
Pour the peach juice into a small saucepan. Add sugar into the saucepan, keeping about a 2:1 ratio of juice:sugar. Heat until the sugar is completely dissolved, remove from heat and chill. Good for up to 3 weeks in the fridge. 
If you're not a peach fan and you're looking for another delicious cocktail, check out my favorite strawberry margarita recipe here.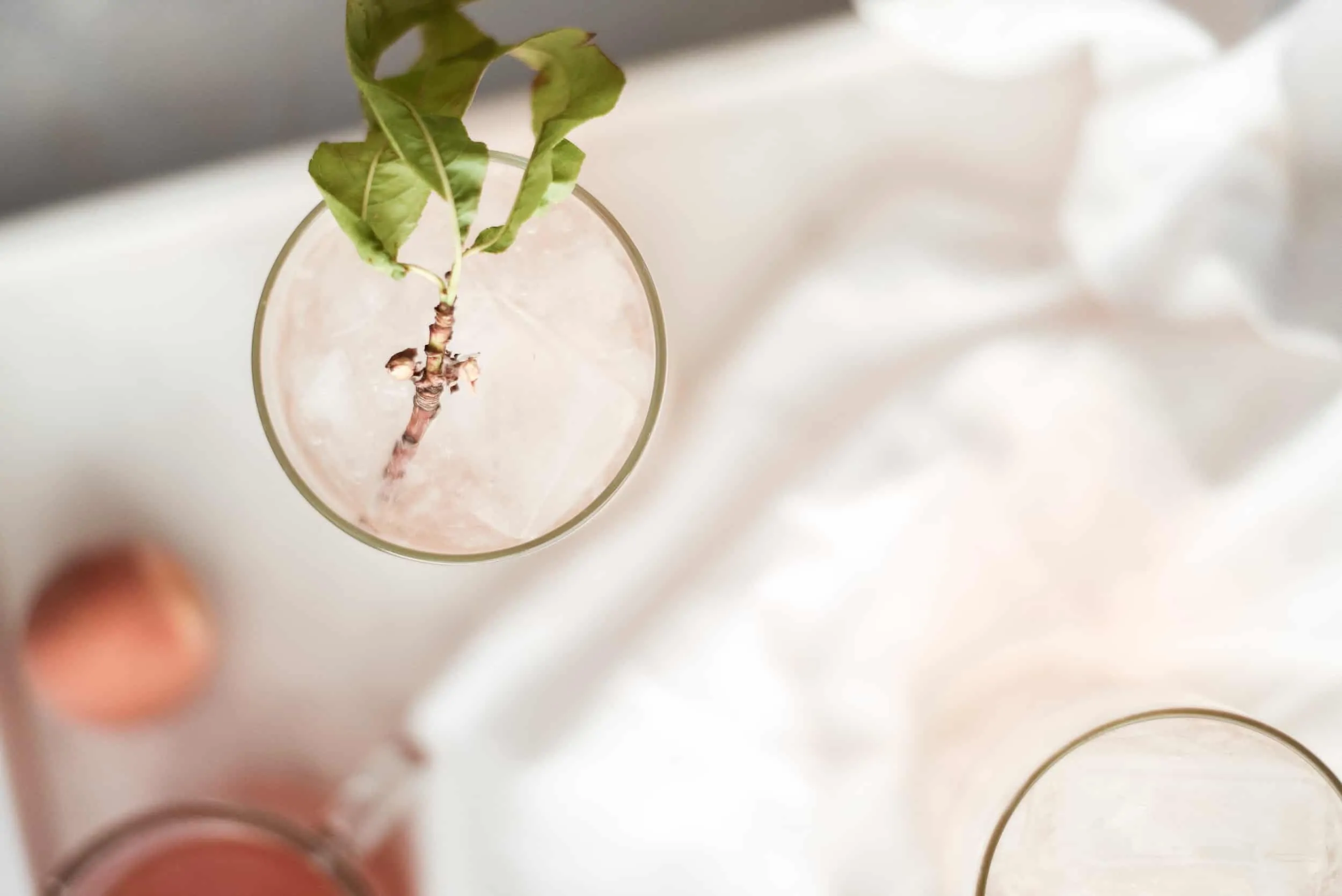 The Recipe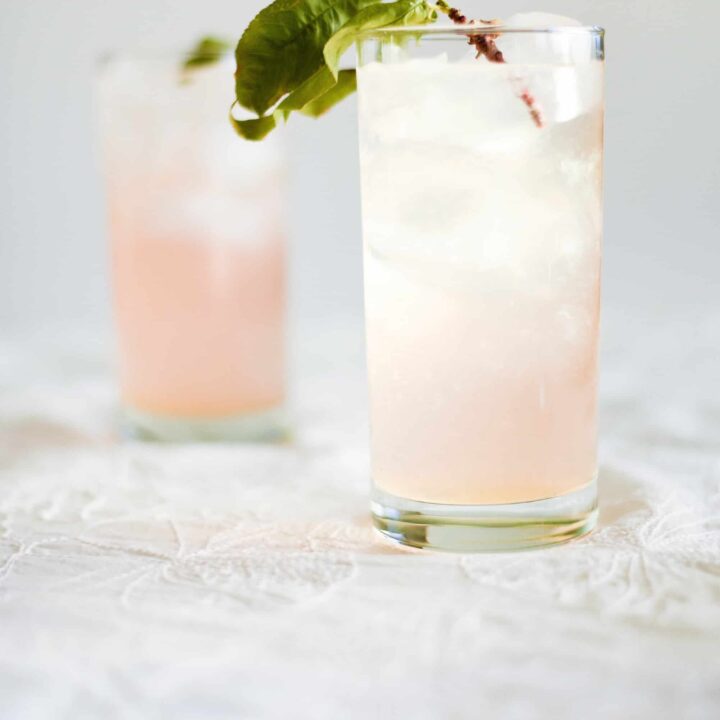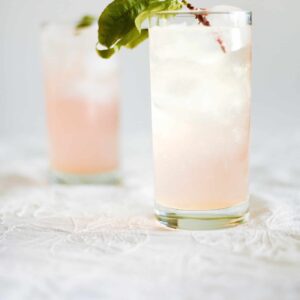 Summer Spritzer with Peach Puree & Peach Schnapps
A bubbly summer cocktail with peach puree & peach Schnapps!
Ingredients
.5 oz

1/3 shot glass Peach Schnapps

1

oz

peach syrup

1.5

oz

vodka

Soda Water

Juice of 1 lemon
Instructions
In a cocktail shaker, combine syrup, vodka, lemon, and schnaps. Shake well over ice. 

Pour into a tall glass with ice, and top with soda water. If you prefer a less sweet cocktail, use a bit less syrup, or skip the Schnapps. 
OTHER SUMMER COCKTAIL RECIPES YOU MIGHT LIKE:
Delicious LaCroix Cocktail with Pineapple, Coconut, Guava & Lime
Coconut & Tangerine LaCroix Margarita