Need help selecting some beautiful and affordable tile for your home? You've come to the right place! Our no-fail guide to selecting the best tile for your home!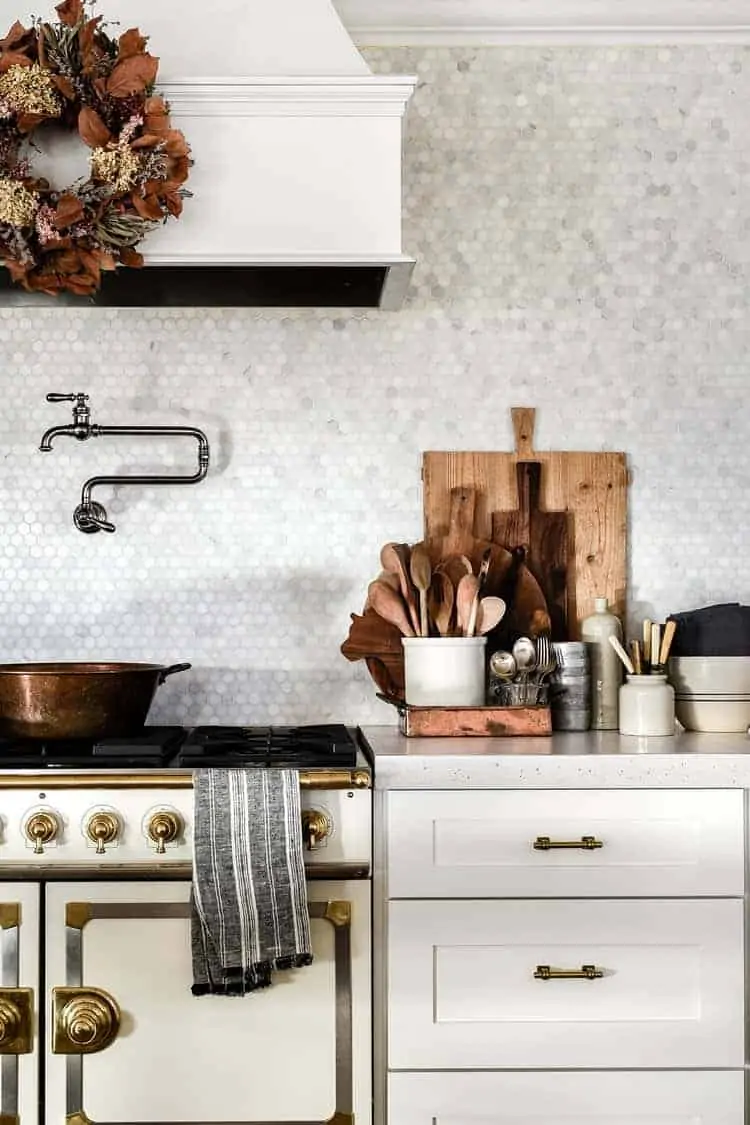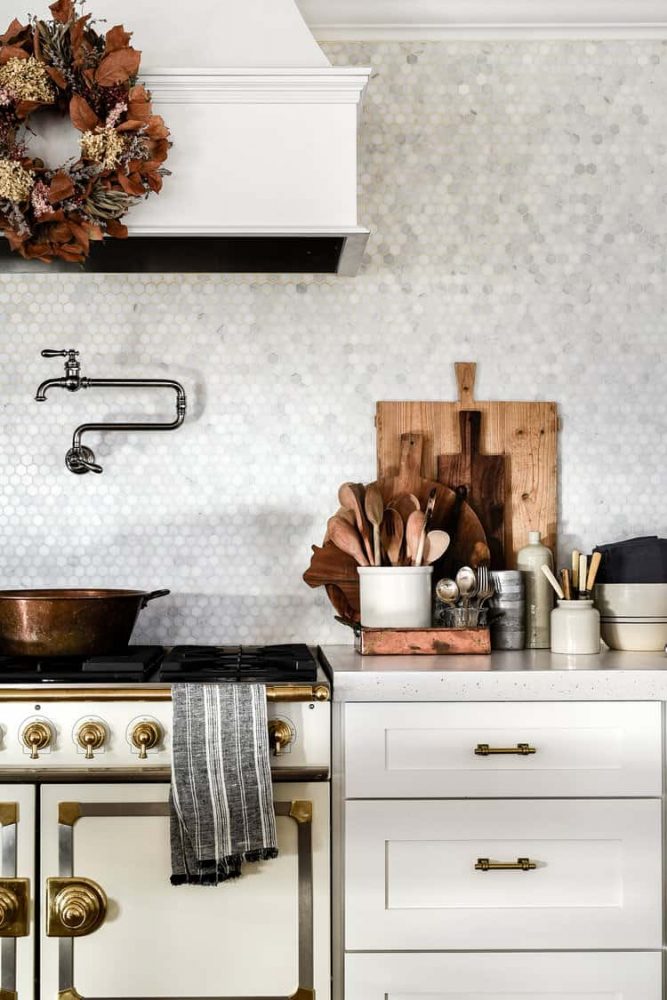 The Best Tile for Every Room in Your Home
If you're remodeling or building a home chances are you're looking for the best tile for your home to make it feel uniquely you!
There are hundreds of thousands of tile options out there to choose from, so we've put together this guide to help you narrow things down, plus I've included links to some of my personal favorite (affordable) tile options!
Every tile shown here is $10/sf or less (some at just $3/sf!). I hope find this guide helpful, and be sure to check out our other posts to help you create your dream home!
Best Tile for Bathrooms
Wondering the best tile for a small bathroom design? I like to keep things very simple and minimal so that the tile doesn't take up visual space. Think classic shapes and neutral colors.
If you have a larger bathroom, you can certainly go for a larger tile, sometimes called "large format tile". Be sure to specify this to your tile installer because it requires certain installation techniques.
---
Some of my favorite tiles for bathrooms:

---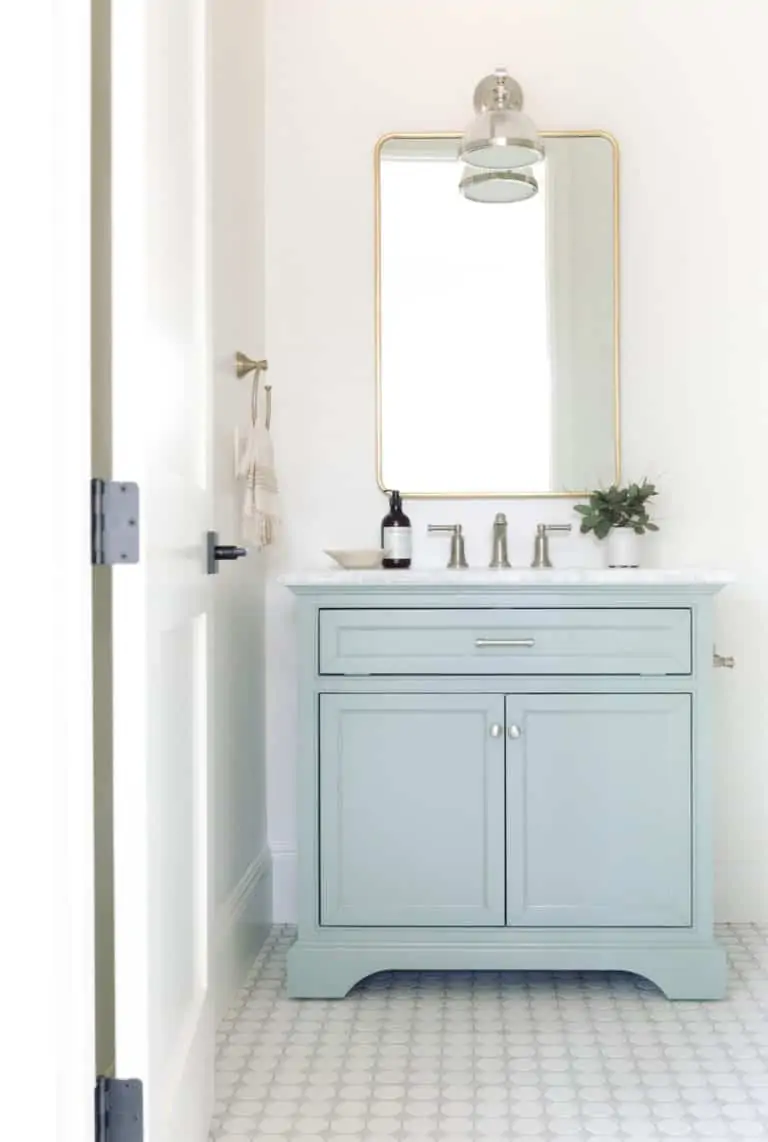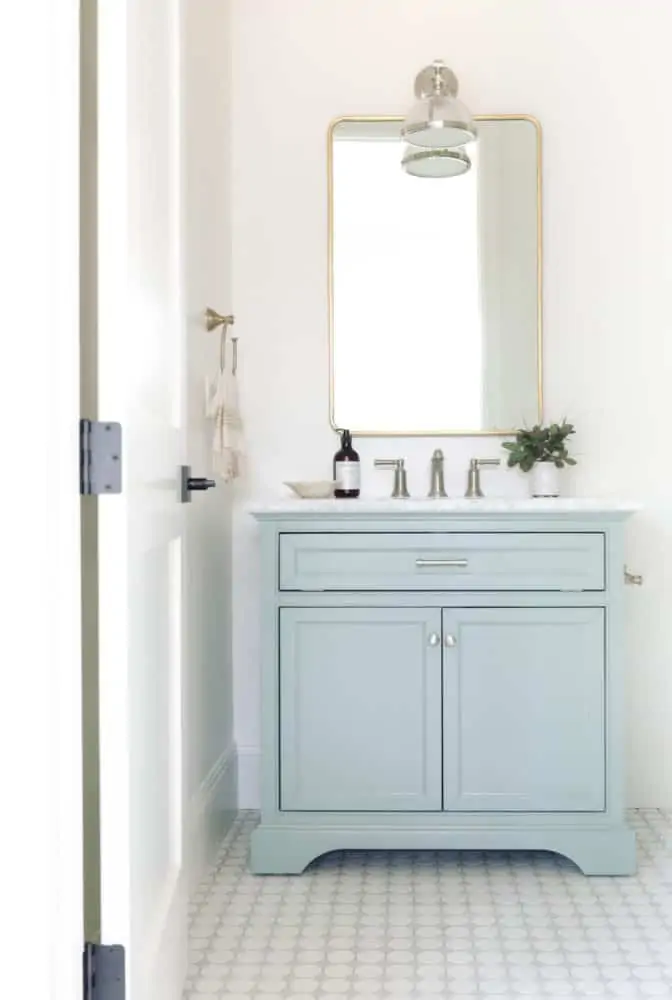 Shower Walls
Shower walls are a great place to get a little more creative with the tile! With such a large space you can really make a statement.
This is a good place to try a color, pattern, or interesting shape. Just be sure to double check the tile rating to be sure it's suitable for shower walls.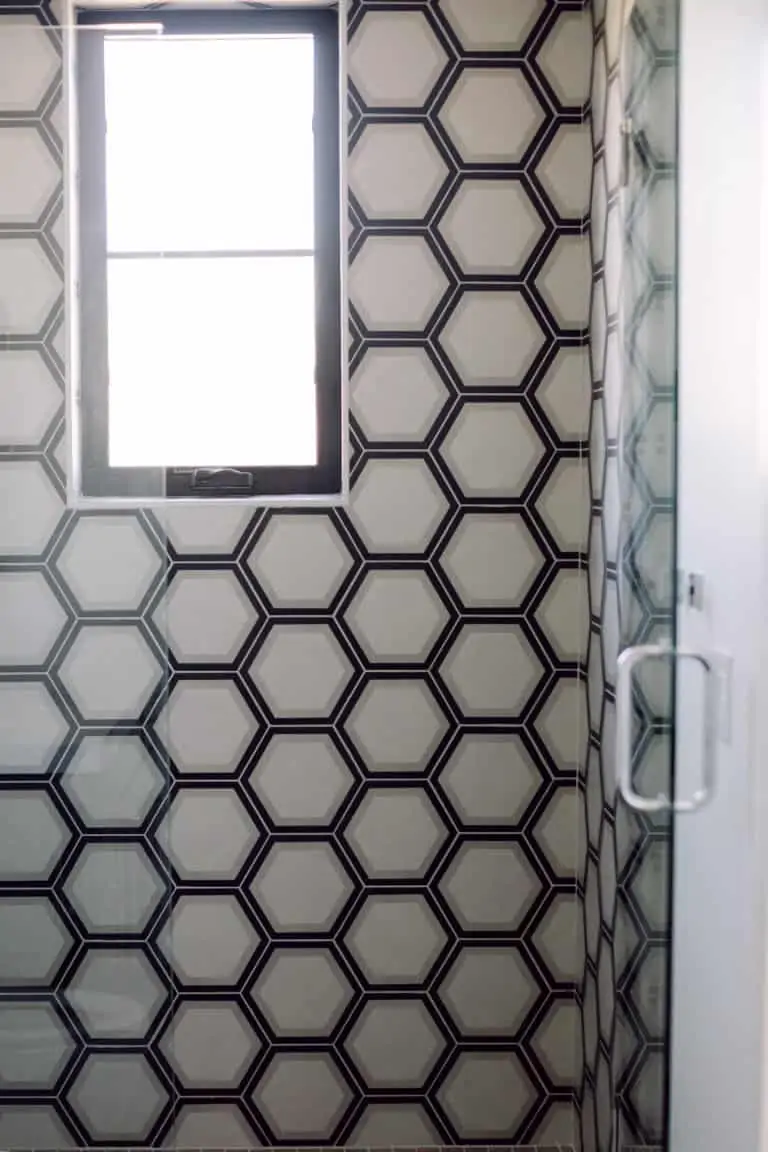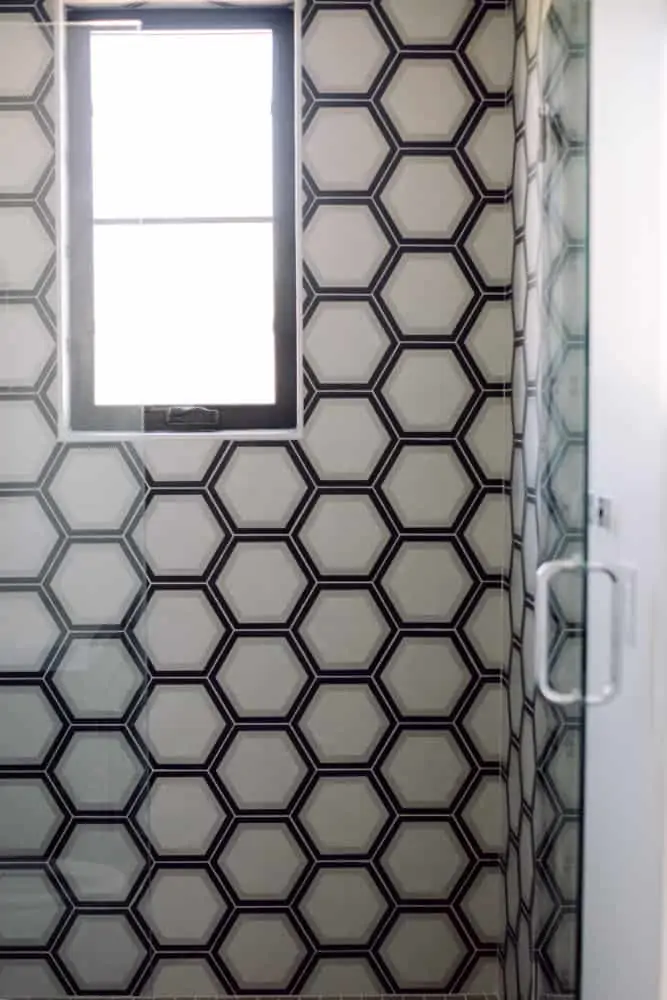 Shower Floors
Shower floor tile should be small format or a mosaic pattern because it allows for proper drainage and gives some grip with grout lines.
A large format tile can be used, but it requires special installation to get the drainage slopes right.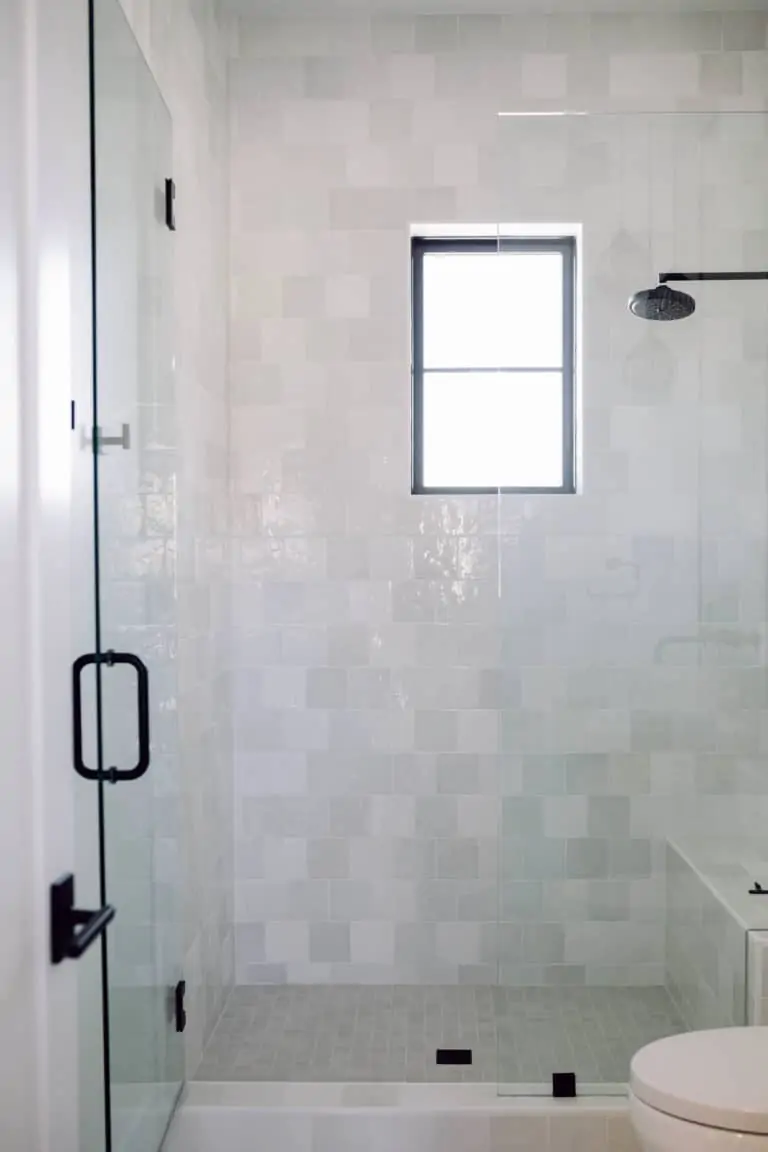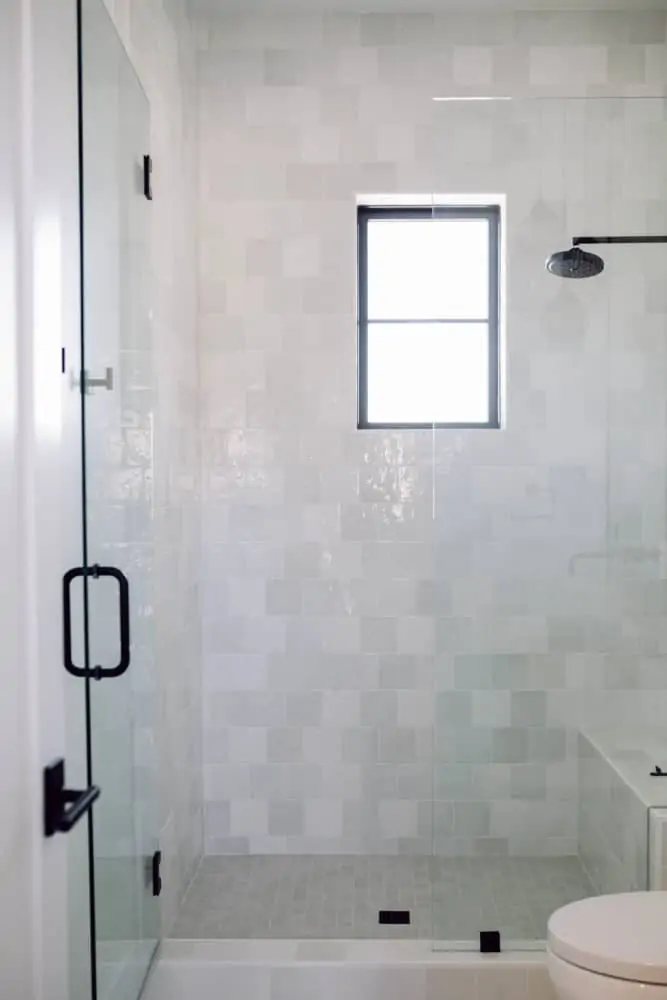 Bathroom Floors
Bathroom floor tile is an important consideration for safety. It should be matte or small format to provide some traction when wet – to prevent slips and falls!
A small format tile will require additional grout lines which provides traction under foot even when wet.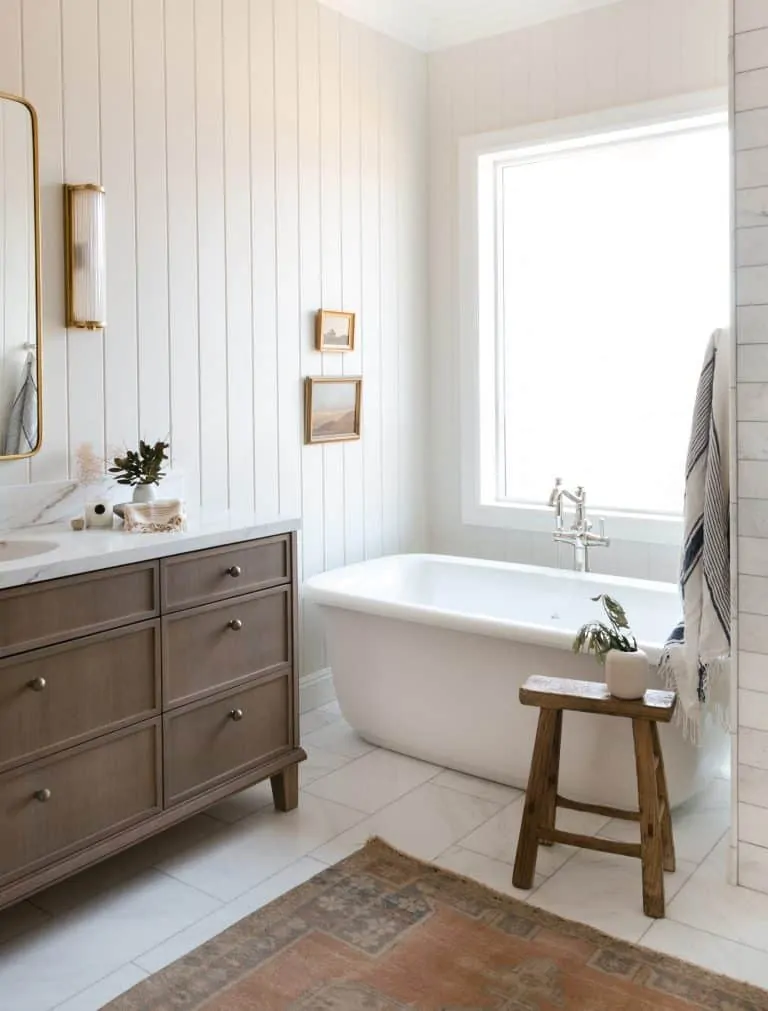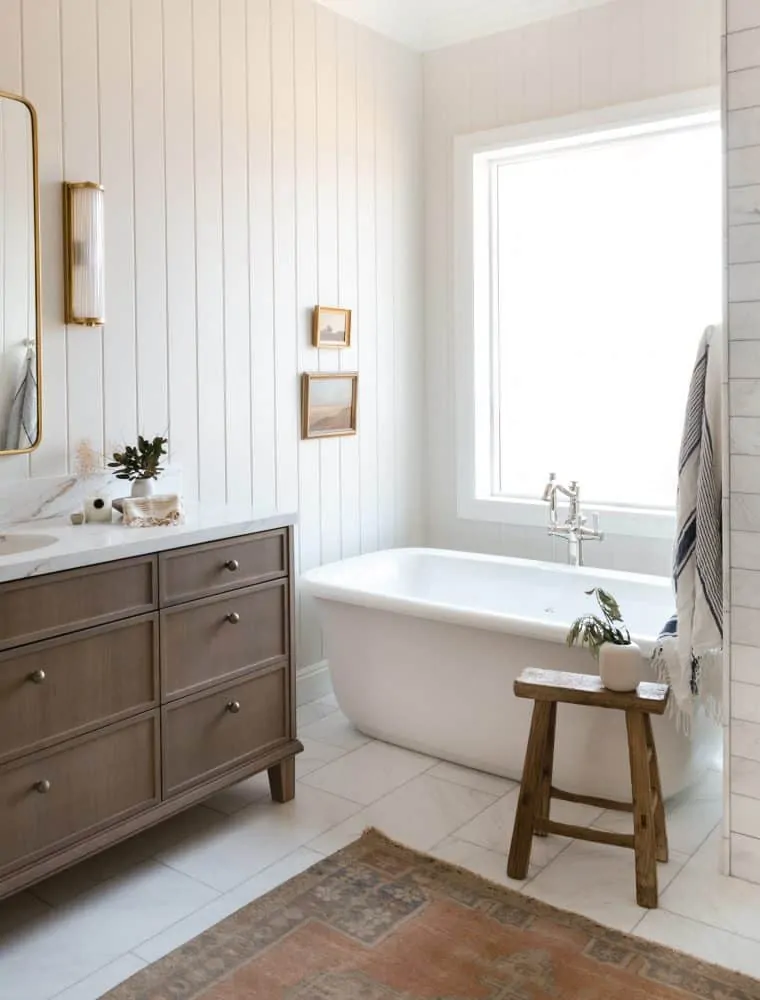 Best Tile for Kitchens
Ah, kitchen tile – one of my favorite things. I love selecting beautiful backsplashes that are unique enough to stand out, but timeless enough to look beautiful for years to come.
If you don't want to select subway tile, you're in luck – there are so many beautiful backsplash options out there!
So what is the best tile for a kitchen? I really like a smaller formal tile for a backsplash – meaning a mosaic, or a tile that is under 9″ in size (however, I have seen some beautiful designs with a large tile).
I personally am more drawn towards a natural material in the kitchen such as a marble, slate, or limestone, but there are many beautiful ceramic or porcelain options out there.
Below is the Cloe tile in white set in an off-set pattern. This tile was placed without spacers to give more of a handmade look!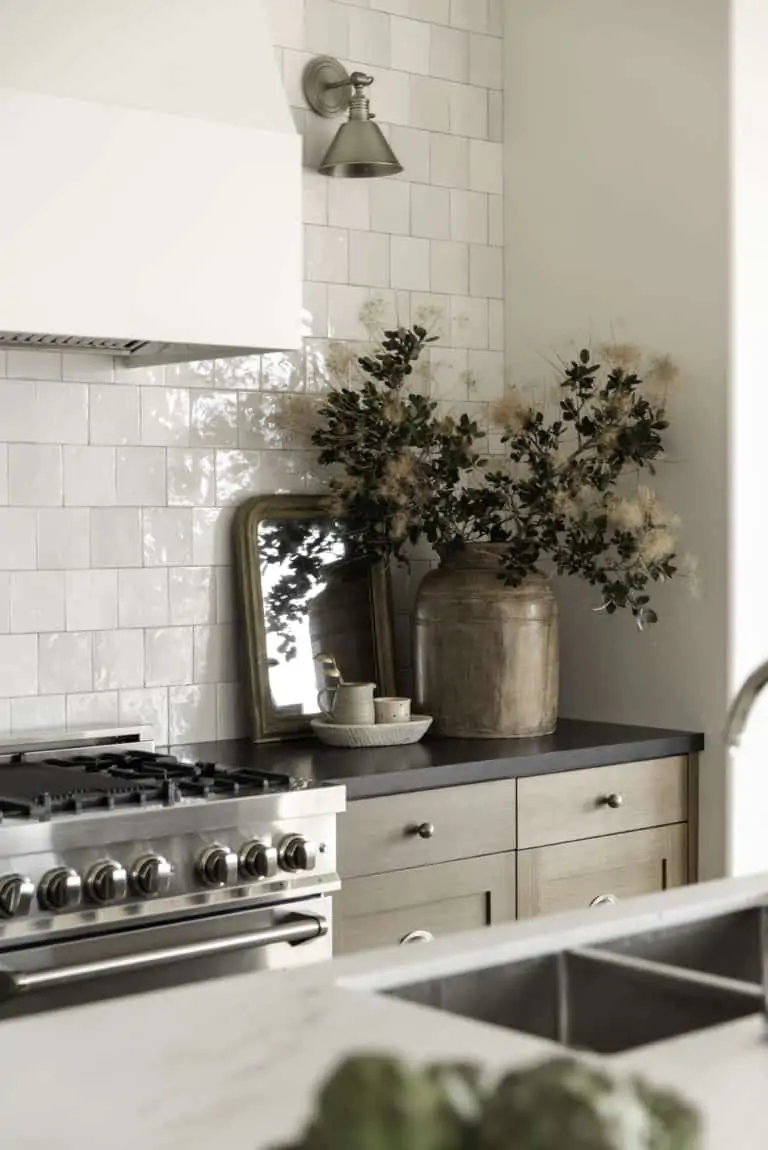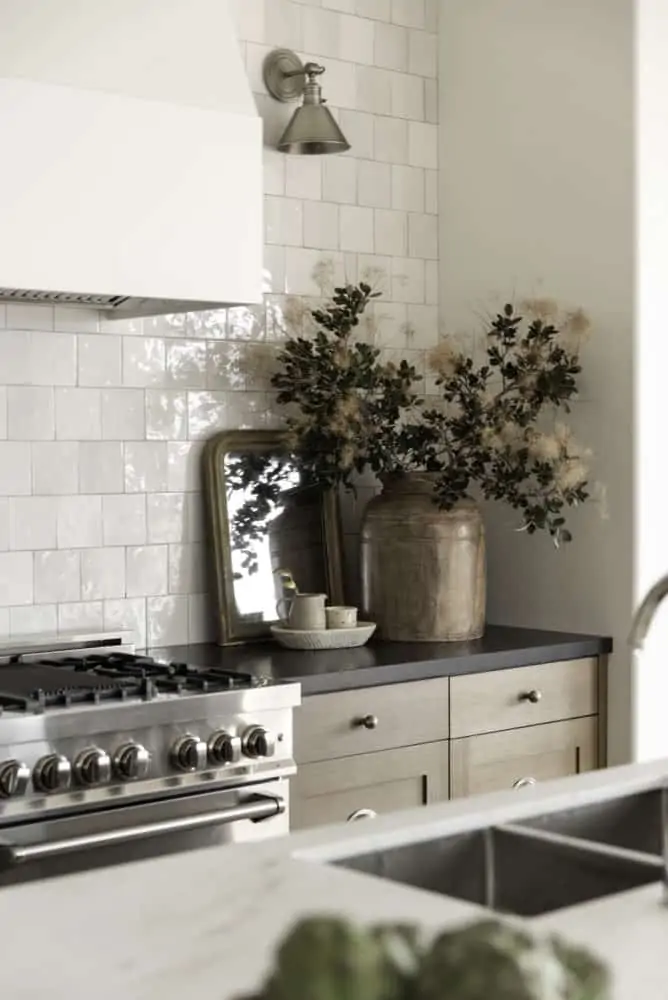 Kitchen Walls
Choosing the perfect kitchen backsplash is no easy task! You want it to be timeless yet interesting, classic yet fresh and new!
When selecting tile for your kitchen walls, think of scale, material, and color!
I like a smaller scale wall tile in the kitchen as it compliments the large scale of the countertop slabs!
Kitchen Floors
We generally select wood flooring (an LVP or an engineered wood) for a kitchen floor, but sometimes tile is the best option!
A large format tile will be best because it will minimize the amount of grout lines, which can become dirty over time.
Large rectangles can be beautiful! I avoid tile that looks like wood (anytime something pretends to be something it's not is a no from me).
Favorite Tile Under $10/sf
If you're looking for tile for an entryway or laundry room, these are some of may favorites that are under $10/sf!

Read Next: The Best Brass Bathroom Faucets