Looking for some amazing Christmas desserts to test out this holiday? Look no further! These are my favorite tried and true Christmas baking recipes that everyone will love!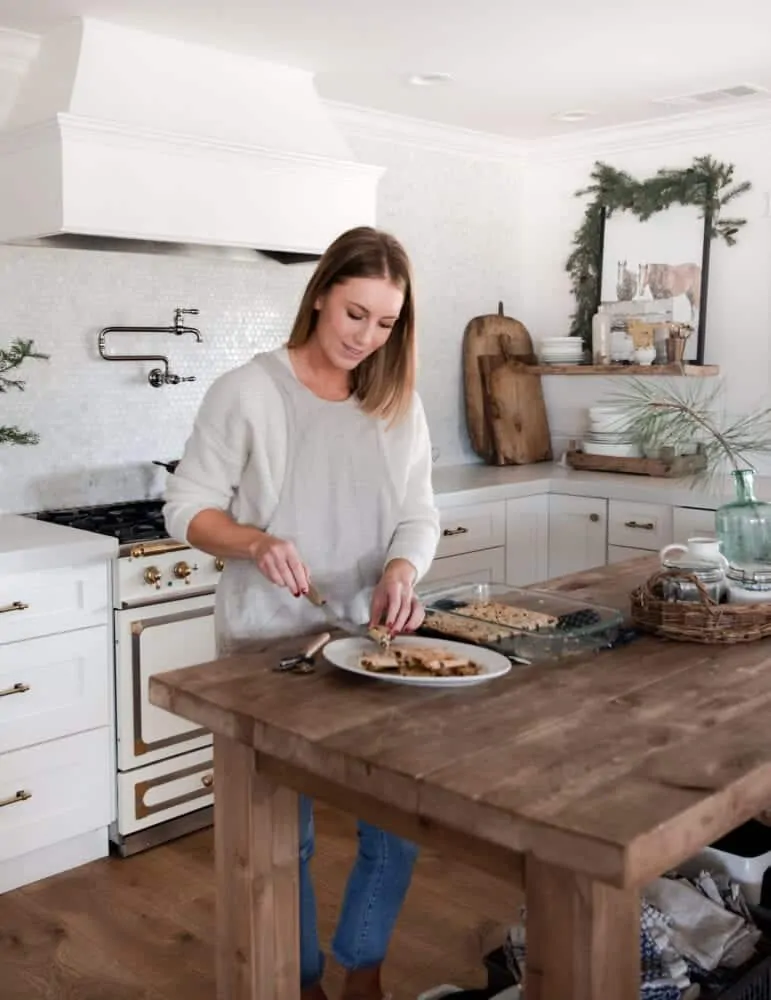 Over the years I've shared some of my favorite Christmas desserts to make during the holidays, but the recipes are spread out throughout my blog, so I wanted to share a list of them all in one place so that I can easily find them all!
Christmas baking is one of my favorite activities, and I can't wait to whip up a few of these delicious Christmas desserts this weekend!
---
The Best Christmas Desserts for all of your Christmas Baking!
---
We wrote the Christmas dessert recipe for the salted caramel shortbread bars last holiday season. They quickly became a reader favorite! The buttery shortbread base is absolutely delicious on its own, but when smothered in homemade caramel sauce and topped with Maldon sea salt flakes…it's on a whole other level! I will absolutely be making these this weekend!
Looking for a simple Christmas shortbread recipe? This shortbread can be adapted to fit any flavor you like! Want pecans? Add pecans! Want dried cranberries? Add dried cranberries! The combinations are endless! This is a Christmas baking favorite!
I had a reader write in asking for this Chocolate Chip Pumpkin Cookie recipe the other day. She said it is her daughter's favorite cookie and she wanted to bake it during the holidays. She explained that they were stationed overseas and she hadn't seen her daughter in months. Her daughter had requested this recipe during her visit! It about brought me to tears, and was overcome with joy to be a tiny part of their special time together! I developed this pumpkin cookie recipe with my sister, and I will always cherish it. I hope you enjoy it too!
The baked chocolate peppermint bark donuts are a great Christmas morning dessert to enjoy while opening gifts and sipping on hot cocoa! I will absolutely be making a batch next week!
Every year I gift peppermint bark as a Christmas dessert, but it can be expensive to purchase! Instead, try making your own homemade peppermint bark! This recipe is super simple and absolutely delicious! Plus, you can download my free printable labels to jar it up into little gifts!
Some of my favorite Christmas baking supplies:
If you make any of these Christmas dessert recipes, I hope you'll share a photo with me on Instagram! Or, leave a comment below letting me know how you liked them! I wish you a very Merry Christmas and happy Holidays!!