Easy Fall Appetizer: Baked Brie with Candied Walnuts
This post may contain affiliate links, please read my disclosure policy.
Looking for a quick and delicious fall appetizer recipe!? Baked brie with candied walnuts will be a crowd pleaser!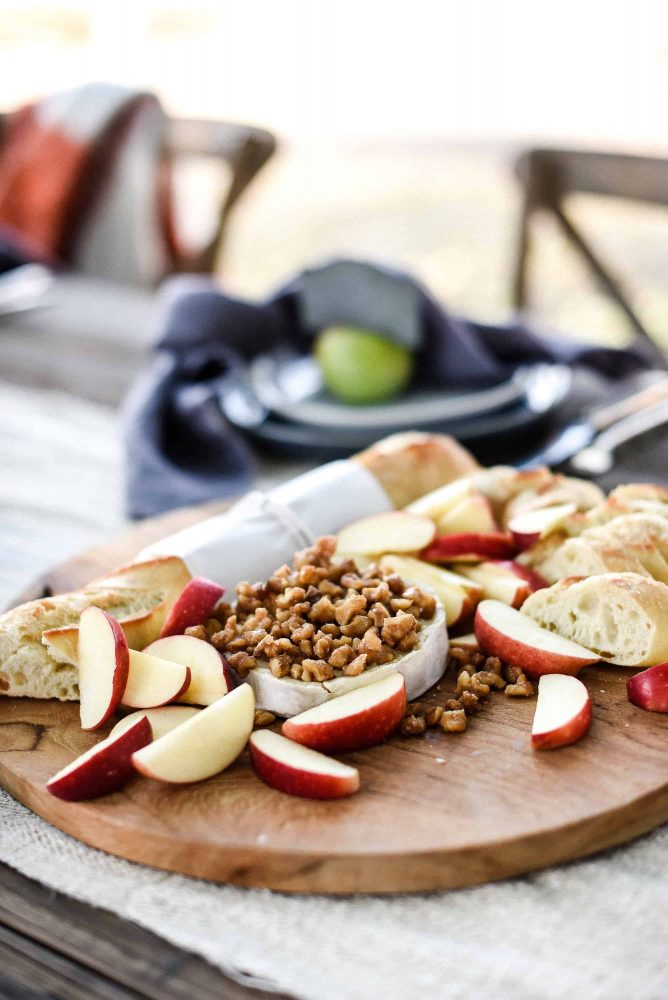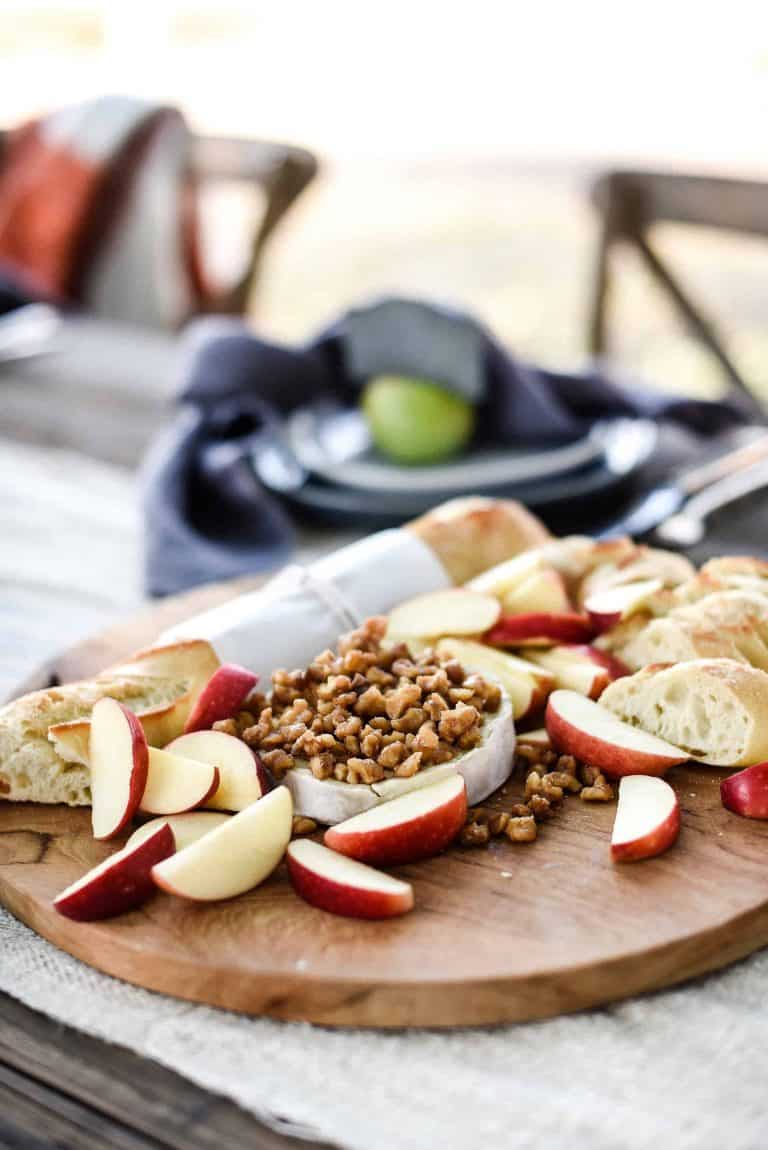 Fall Appetizer: Warm Brie with Candied Walnuts
Brie is my go-to cheese for entertaining and one of my favorite easy fall appetizer recipes! It's creamy texture is loved by all and it pairs well with so many different flavors! Plus it's relatively inexpensive for serving a large crowd!
This quick and easy appetizer recipe is absolutely mouth watering! The creamy cheese, crunchy nuts, sweet glaze, and crusty bread are the perfect combination. Baked brie with walnuts is a simple dish that will elevate your entertaining! Pairing the brie with homemade jams and spreads is just another element your guys will love. Here are some you might enjoy:
LOW SUGAR ROSEMARY & SAGE PEACH PRESERVES
HOMEMADE SPICED CRANBERRY JAM PRESERVES WITH ROSEMARY AND CINNAMON
BLACKBERRY TOMATILLO PRESERVES
If you're hoping to keep this gluten free, you can serve with sliced vegetables or apples!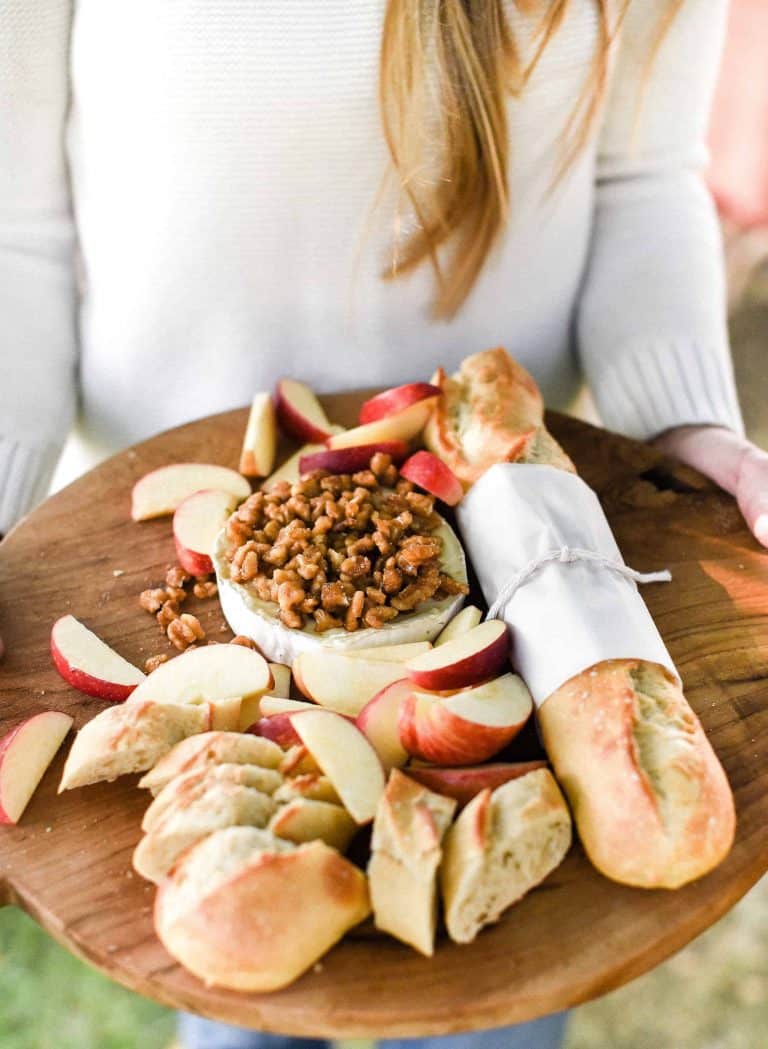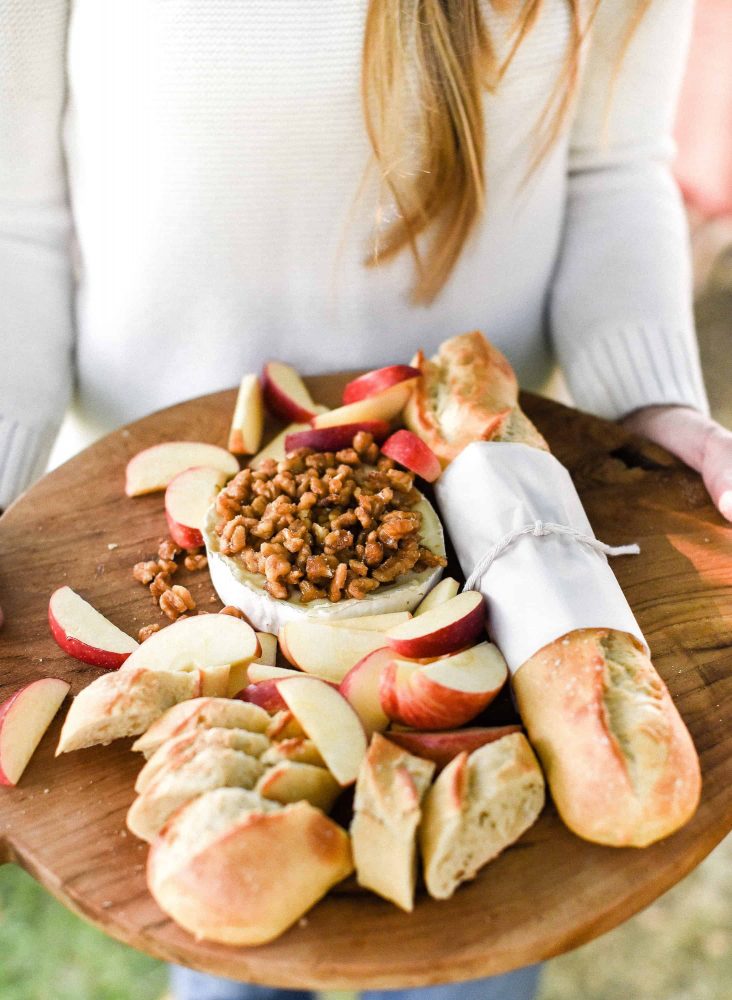 Entertaining is one of my very favorite things! With limited restaurants around us, welcoming friends in for a fall cocktail or delicious appetizer is always a joy! Creating the perfect atmosphere with yummy food and festive festive tablescapes makes our time together even more enjoyable. I hope you try some of these yummy easy fall appetizer recipes, let me know what you think!
More Easy Appetizer Recipes: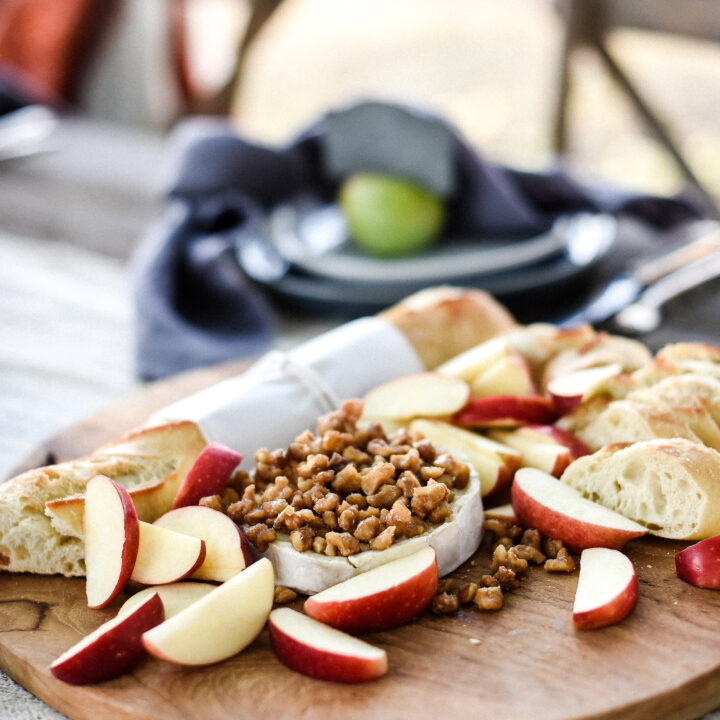 Easy Appetizer: Warm Brie with Candied Walnuts
A fall appetizer sure to be a crowd pleaser: baked bried with candied walnuts!
Ingredients
1 round Brie Cheese
1 cup Walnuts
1/4 cup Brown Sugar
1/4 cup Maple Syrup
Instructions
Preheat oven to 350 degrees F
Use a serrated knife to cut "the top" of the brie off, exposing the cheese inside.
Place the brie on a cookie sheet and warm in the oven for about 10 minutes. Check on it regularly. You want the cheese warm, but you don't want it to melt completely!
While the brie warms, combine walnuts, sugar, and syrup in a small sauce pan. Toast over medium-low heat until the nuts become candied. Stirring regularly. About 10 minutes.
Once the brie is warm and the nuts are candied, place the brie on a serving platter. Top the cheese with the nuts. Drizzle with honey or more syrup if desired. Serve with a baguette or apple slices!